University Careers Services
University Careers Services
Services
Brand audit
Brand positioning
Visual identity
Messaging and Tone of Voice
Brand guidelines
Industry
Education
Universities and HE
Careers
IE Brand has so far been selected as the agency partner of choice to rebrand careers and employability services for the universities of Aberdeen, Aston, Birmingham, Bristol, Cambridge, Imperial College London, Liverpool, Plymouth Marjon, Reading, Warwick, York and University College Dublin. 
In recent years Universities have begun to recognise the critical importance of their careers services. Employability is now a key factor for students – and their parents – when choosing where to study.
The role of the careers service is to support students in achieving their potential and to prepare them for a competitive employment market post-graduation. After first gaining strategic clarity and restructuring operational delivery, Twelve UK universities have harnessed the power of brand to drive up awareness, engagement and – ultimately – student outcomes.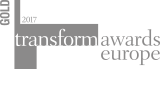 Image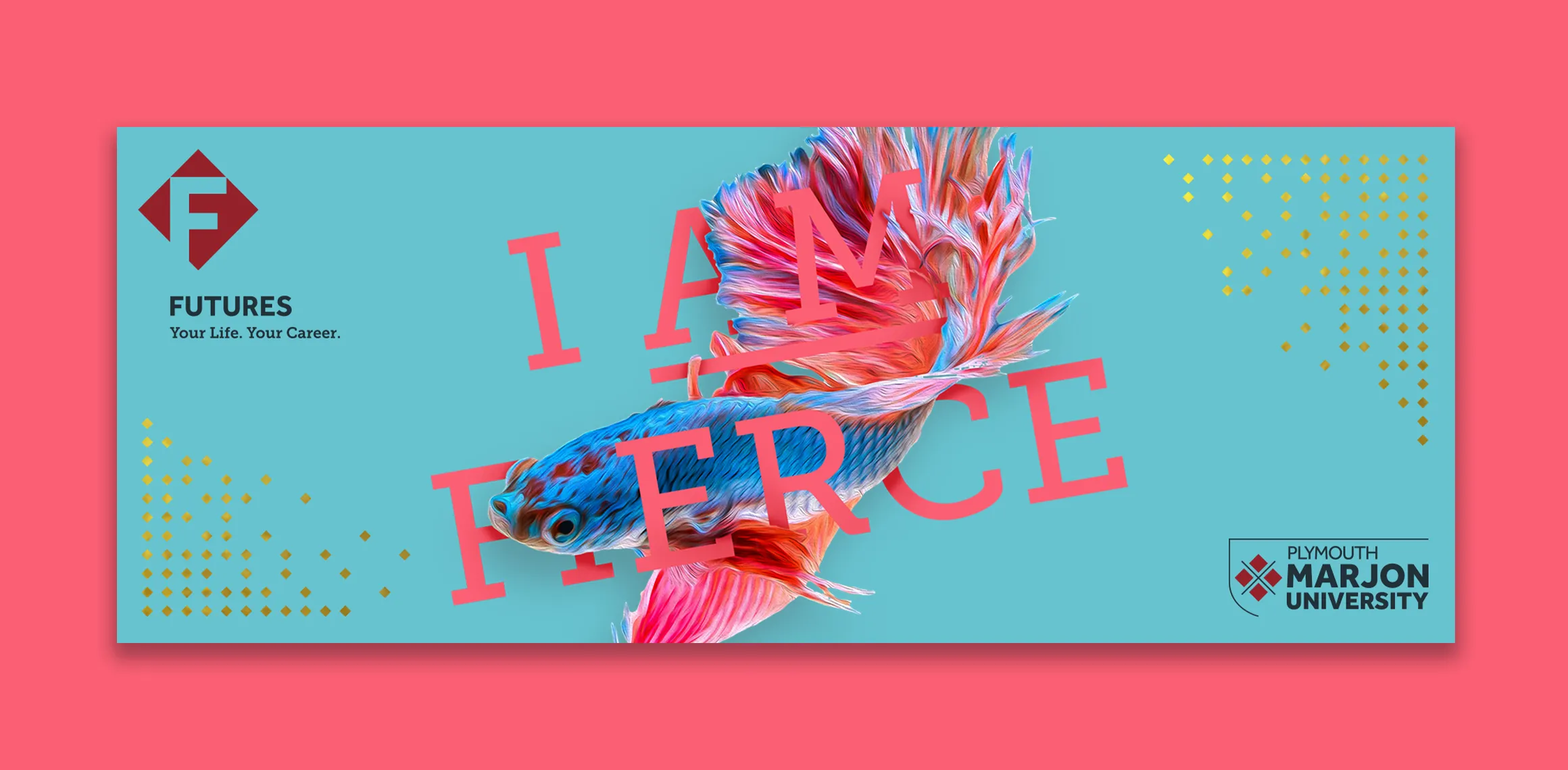 Step 1 - Listen
Understanding the challenges
Every one of these projects has been unique, but they've all followed IE Brand's 4-step brand development process.
We've immersed ourselves in each careers service's brand and brief to gain a solid understanding of their history, evolution and constraints, before exploring how to strengthen and reposition it. For each of our Careers Services brands, we carried out a Brand Audit, including a review of existing core collateral and comms.
In some cases, IE Brand carried out primary research through telephone interviews, focus groups and online surveys. For example, our research for the University of Reading included workshops with students, staff and Student Union representatives, and revealed that their students needed a combination of gentle coaxing and a firm kick-up-the-backside to engage with the careers service.
For other universities we've simply immersed ourselves in the client's own available data, research or survey findings, to help translate insight into action.
At University of Warwick, there was a lack of recognition of the careers service on campus, and students were known to be leaving it much too late to engage with the service. The service was under pressure to overcome these challenges and improve student employability outcomes.
Image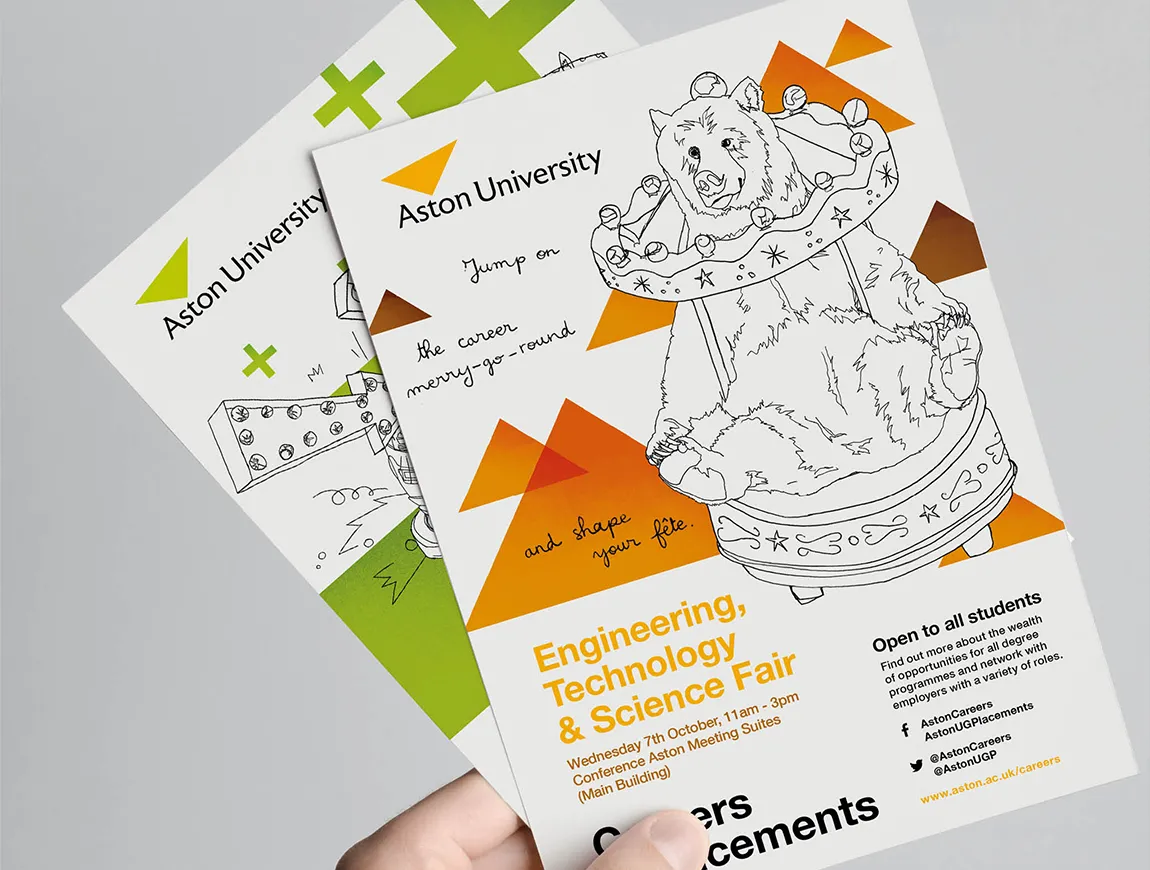 Image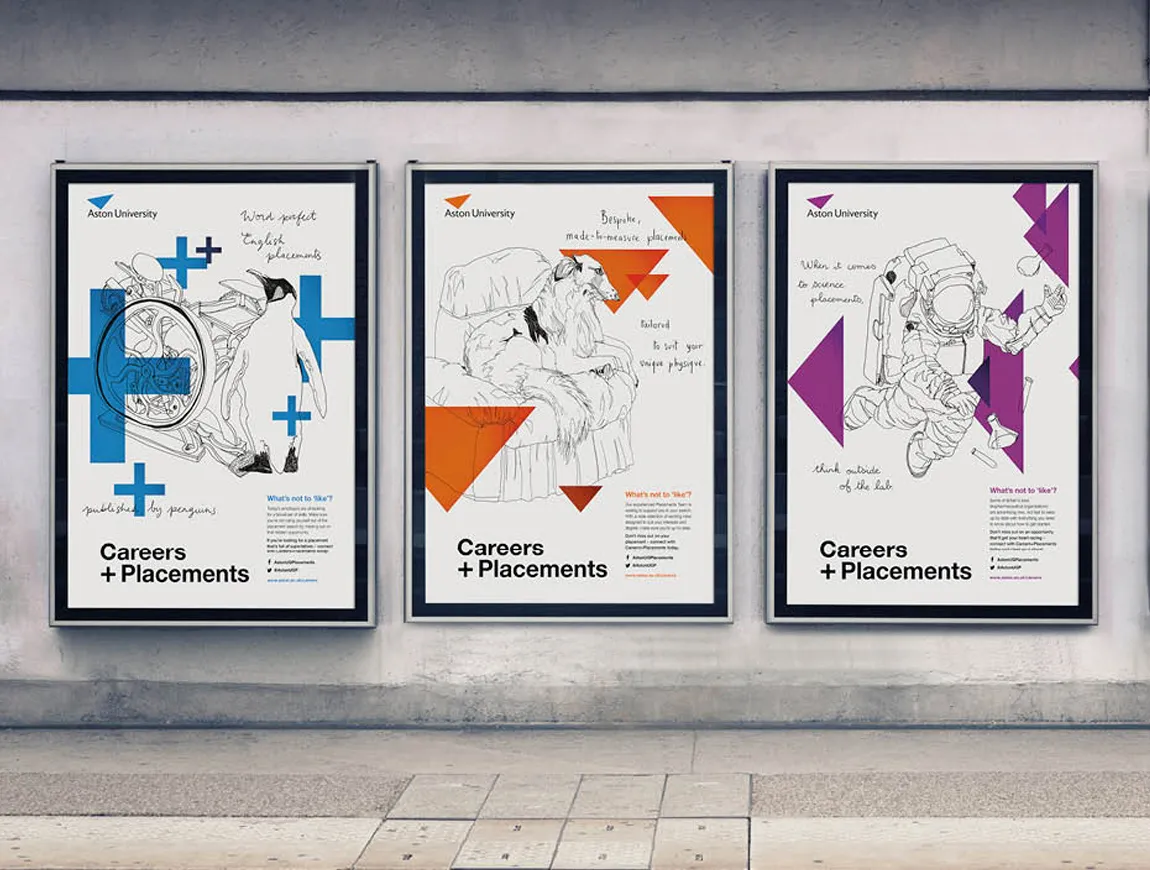 IE Brand's work genuinely surprised and delighted us. Challenging, pithy tag lines and intriguing, quirky imagery combine to deliver precisely the mix of behaviour changing messages that Reading Careers needed to drive up visibility and engagement.
What's more, when we did a show and tell to our Vice Chancellor he 'loved' it!
Lorna Froud, Director of Careers and Employability, University of Reading
Image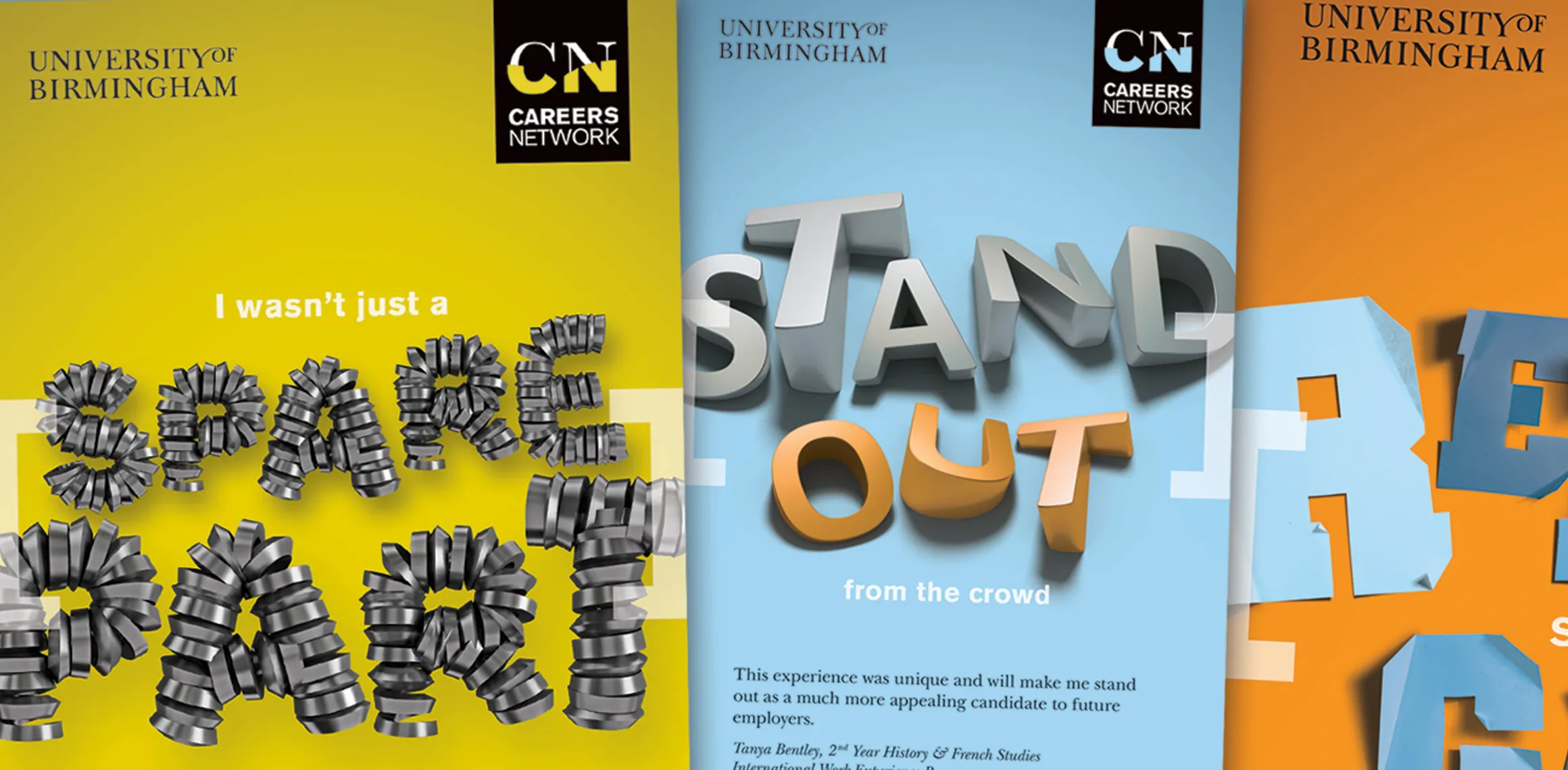 Step 2 - Advise
Proposition, messaging and identity
Once we've summarised our findings from the Listening phase, IE Brand can begin to shape the brand's new value proposition, messaging and identity.
For the University of Birmingham, the careers service operated as a network across campus, with a presence in many university departments. We identified "connectivity" as the brand essence and recommended a new name – Careers Network – to communicate this. The name was socialised among stakeholders and audiences, and its adoption has improved awareness and understanding of the service among students, positioning it as sector-leading amongst Russell Group Universities.
Some careers rebrand projects have also included a brand architecture mapping exercise, to determine how careers fits into the overall university structure (University of Bristol), or to map the sub-products and services within the careers service (University of York). This mapping exercise helps to visualise a simplified, reorganised, and improved architecture, providing a firm foundation for the work which follows.
IE Brand's work in this sector has won us 2 Golds, 1 Silver and 1 Bronze at the Transform Awards Europe.
Image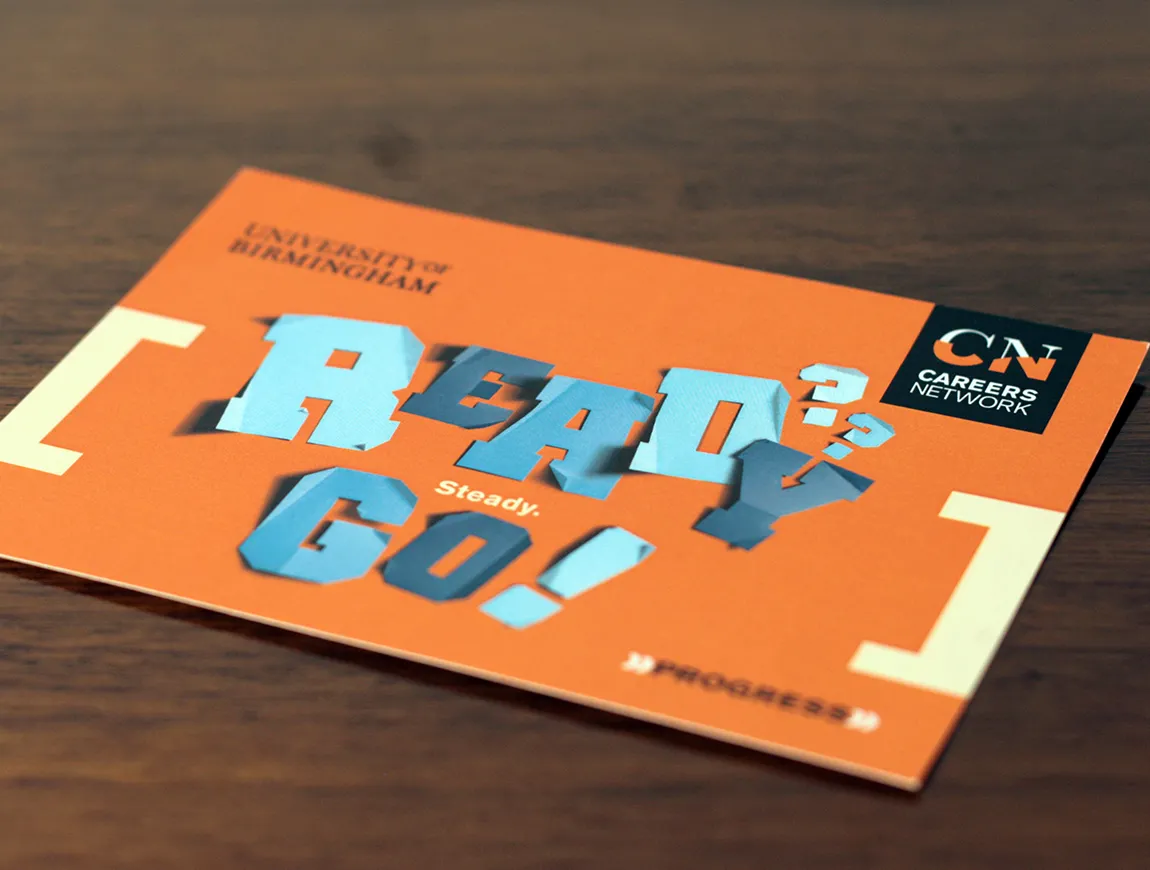 Image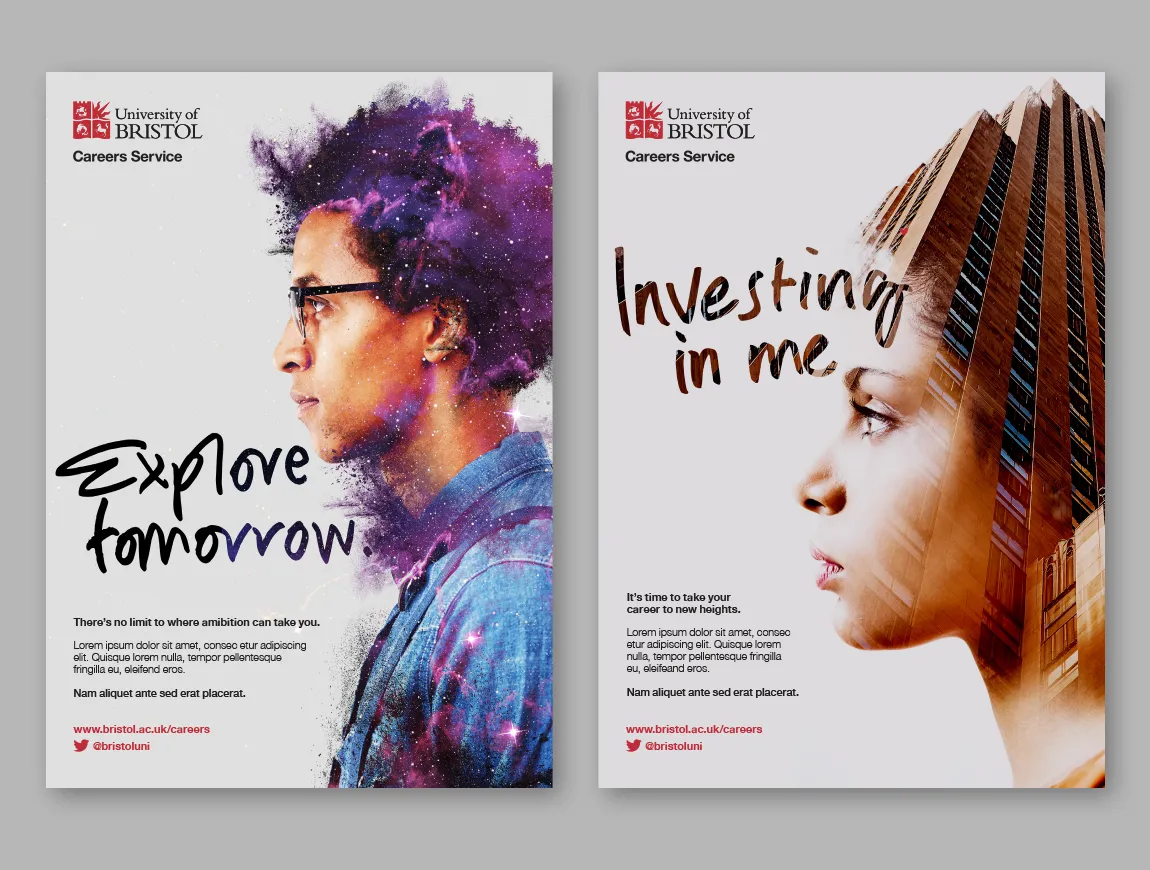 IE Brand really understood what we needed to achieve. We are delighted with the brand, design and messaging and – more importantly – our stakeholders have really taken to it and we are enjoying much higher levels of brand recognition.
Eluned Jones, Director of Student Employability, University of Birmingham
Image
Image
Step 3 - Deliver
Crafting the new brand
Once the proposition is clear, work moves to our talented team of designers and copywriters to create an identity that stands out from the crowd on campus, based on a set of agreed success criteria and keeping within the university's overarching brand guidelines. Often these guidelines prohibit the addition of a logo for the service, but in cases like University of Aberdeen logo design can also form part of our work.
For University of Reading, that meant a Jekyll and Hyde approach, using a beautifully illustrated visual identity to intrigue and coax students, while challenging them with short, snappy copy to give them the much needed kick-up-the-backside our research told us they needed. It's a distinctive look that stands out from the rest of Reading's communications, whilst conforming 100% to the overarching brand guidelines. It picked up Gold at the Transform Awards Europe for "Best Visual Identity for Education" as well as being Highly Commended in the "Best use of a Visual Property" category.
Aston University's newly named Careers+Placements also took an illustrative approach, but could hardly be more different. IE Brand developed a highly distinctive identity featuring a playful tone of voice and an urban, edgy visual style. We crafted a suite of hand drawn illustrations and arresting statements to engage students at a highly emotive level. The cherry on the cake was a huge wall graphic, designed to interrupt student journeys on campus and stimulate social media engagement.
For the University of Birmingham's Careers Network, we created audience-specific straplines to communicate value to students, staff and employers. The new visual identity employed distinctive 3D, photographic typography and a rich set of graphical assets to embody the 'real voices' of students.
Image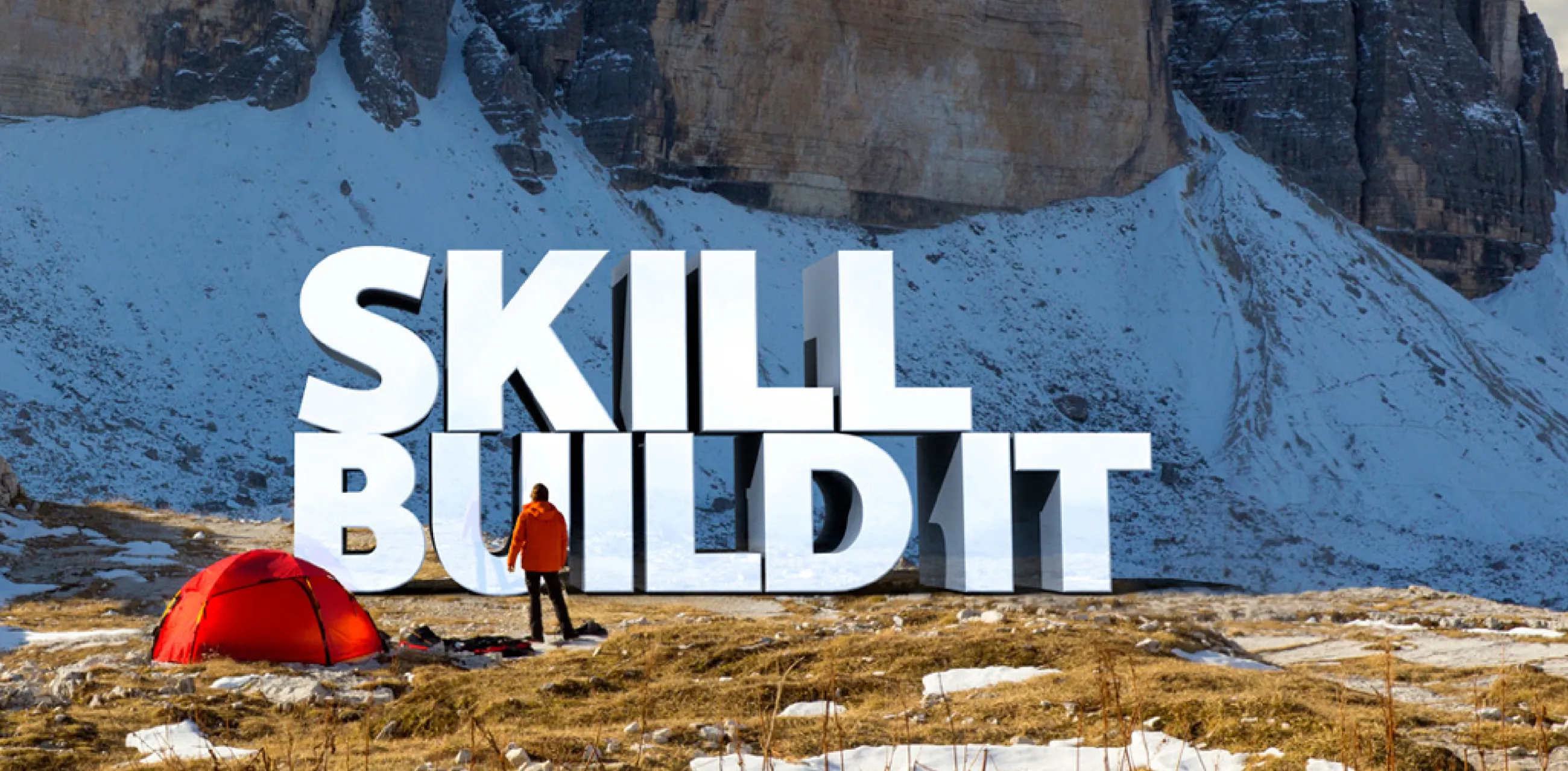 Step 4 - Support
Core collateral and ongoing campaigns
We help each careers service to roll out the new brand by providing core collateral.
A set of templates and brand guidelines enable the in-house team to create their own branded materials and to maintain the integrity of the new brand.
IE Brand can also support ongoing comms activity with campaign visuals and collateral. Aston University's recent #AstonAbroad campaign adopted the same edgy illustration style to show famous landmarks from exciting global destinations, teamed with bold airport IATA codes, representing the range of overseas placements on offer to students.
84.5% increase in student attendance at The Placements Fair – Aston University
289% increase in student engagement and a substantial increase in prompted and unprompted awareness on campus – University of Birmingham
GOLD for "Best Visual Identity for Education" at the Transform Awards Europe – University of Reading