University of York

9
3D visualisations with strong calls to action
4
sets of messaging created, segmented by year group
3
gateway experiences designed for each of the four year groups
Client
University of York
Industry
Education
Universities and HE
Careers
The University of York (UoY) is a member of the Russell Group, with a student body of nearly 16,000. It's one of the world's leading universities, ranked 12th in the Guardian University Guide 2019.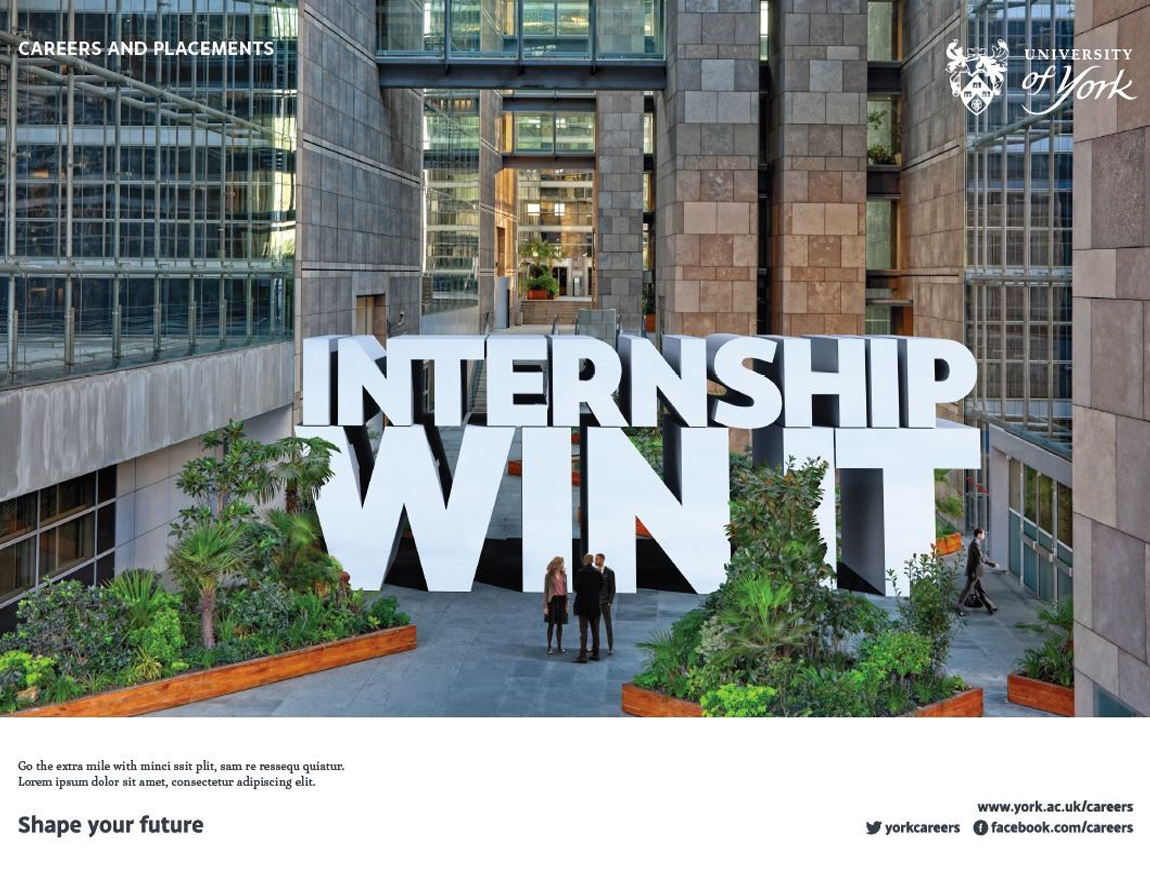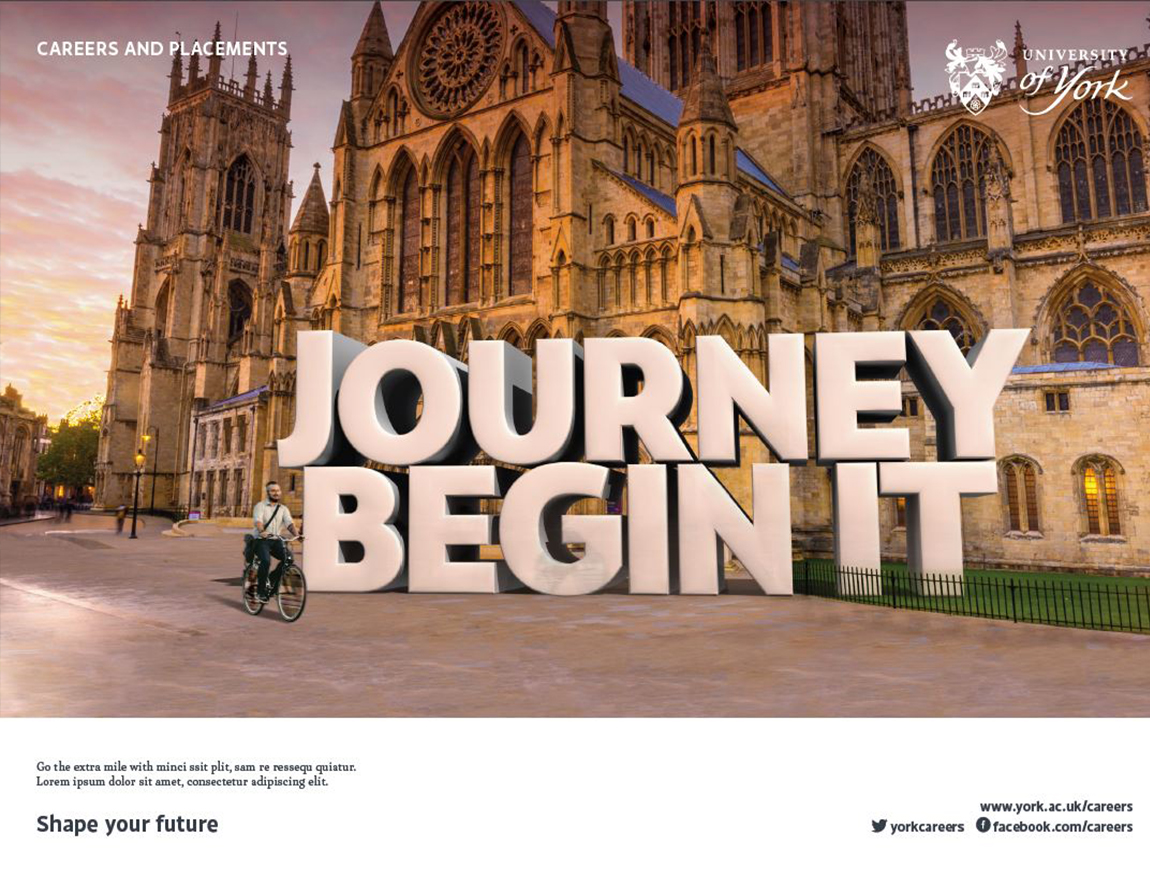 "IE Brand's sector expertise, combined with their collaborative, co-creation approach, has enabled us to introduce a university wide employability brand that all key stakeholders are really pleased with. Since being unveiled, the high quality, impactful visuals have been championed by central Marketing and adopted by key employability providers to deliver consistent and engaging messaging to our students."
Louise Thurston, Strategic Project Manager: Communications and Engagement
University of York Careers and Placements
Before we landed
UoY's Careers and Placements service was struggling to achieve meaningful and sustained engagement. Students didn't fully understand how to engage with the service, to further their employability prospects.
The challenge we were set
To increase visibility and engagement, IE Brand helped the service to tell a new story. The new brand identity needed clear and concise messaging, and a unique voice to stand out from the plethora of literature and other 'noise' across campus.
As one of the first projects since a top-level UoY rebrand, Careers and Placements had the opportunity to bring the new brand to life and demonstrate its versatility, but couldn't be seen to break the rules.
The difference we made
IE mapped the myriad of careers sub-brands, services and processes that a student might encounter throughout their university journey. From gateway experiences to graduation, we reorganised and simplified the offer.
We created a messaging matrix for student communications, segmented into groups for each undergraduate year group as well as postgraduates. Key messages were crafted to articulate the service's passion and purpose, and drive action through clear and urgent calls to action.