University of Warwick

8%
increase in service users
19%
increase in appointment attendance
Gold
for Best Visual Identity for the Public Sector at the Transform Awards Europe 2014
Client
The University of Warwick
Industry
Education
Universities and HE
Careers
University of Warwick's Student Careers & Skills provides support, resources, workshops and events to help students and alumni make the most of their time at Warwick and prepare for their future.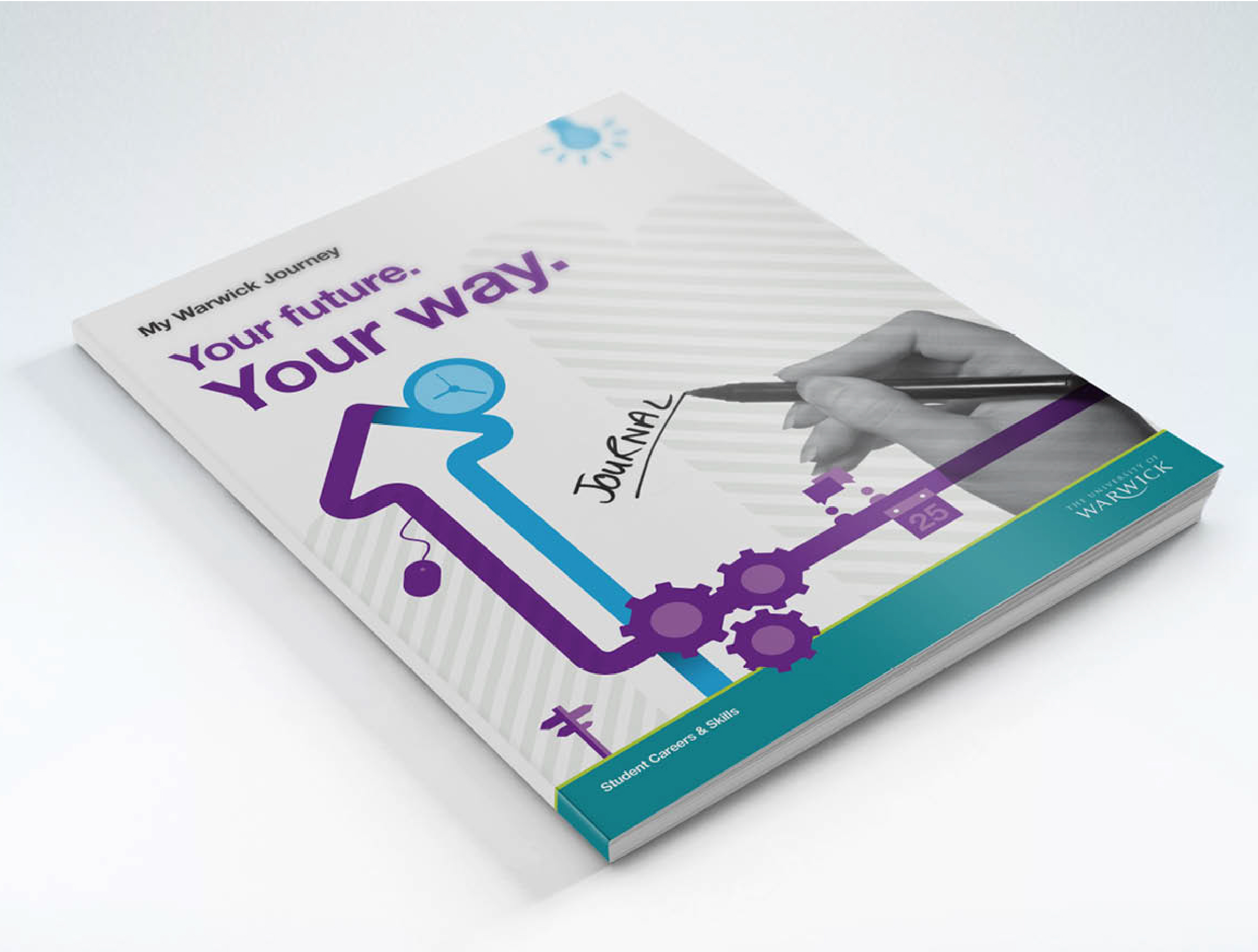 "IE captured our brief and presented a stunning campaign brand, carefully placed within the university's own brand identity. Already we are seeing a significant positive effect in levels of student engagement."
Siobhan Bennett
Employability Manager,
University of Warwick
Before we landed
Despite being recently recognised as the UK's top 100 employers' favourite university, the Student Careers & Skills (SCS) team found themselves under pressure to significantly improve upon student outcomes and engagement. The key barrier they faced was lack of recognition.
The challenge we were set
IE was commissioned to invigorate a newly introduced campaign brand – 'My Warwick Journey.' IE created striking visuals to break through the noise of a busy campus, arrest attention and drive up student engagement – whilst never stepping out of the university's brand guidelines.
The difference we made
IE began with audience analysis, key messaging and visual identity. Response to early creative work – right up to VC level – was so positive that budget was quadrupled and remit extended to marketing strategy, event planning and service rationalisation. IE then applied the arresting visual identity to assets including: digital signage, hoodies and exhibition graphics.