University of Birmingham

1
Bronze award in the Transform Awards Europe 2014 for 'Best Use of a Visual Property'
1
Silver award in the Transform Awards Europe 2014 for 'Best Visual Identity from the Public Sector'
300%
increase in student engagement with the service
Client
University of Birmingham
Industry
Education
Universities and HE
Careers
University of Birmingham's Careers and Employability Centre (CEC) is a comprehensive, multifunctioning employability service. It employs 100 staff offering a range of services to 28,000 students, staff and employers.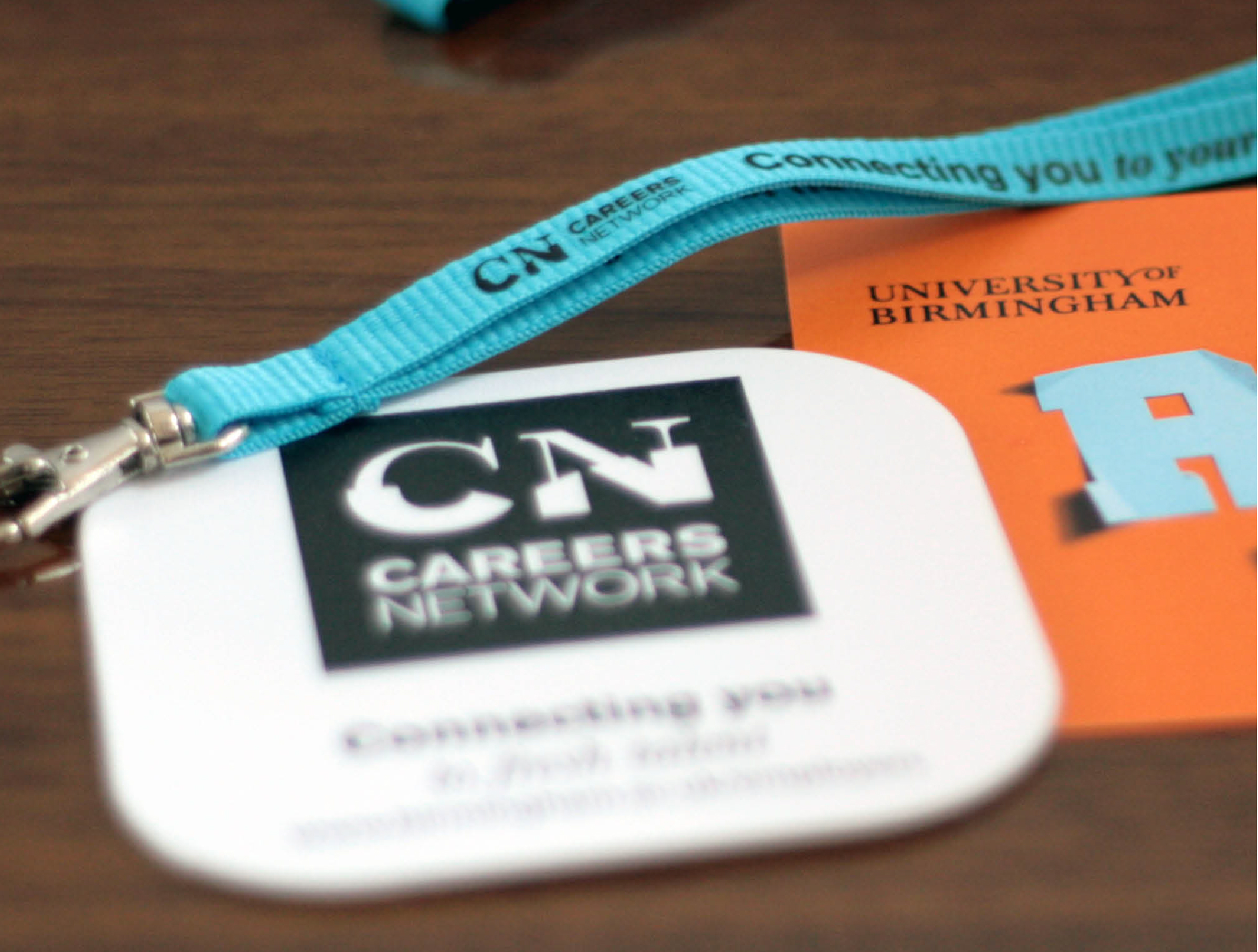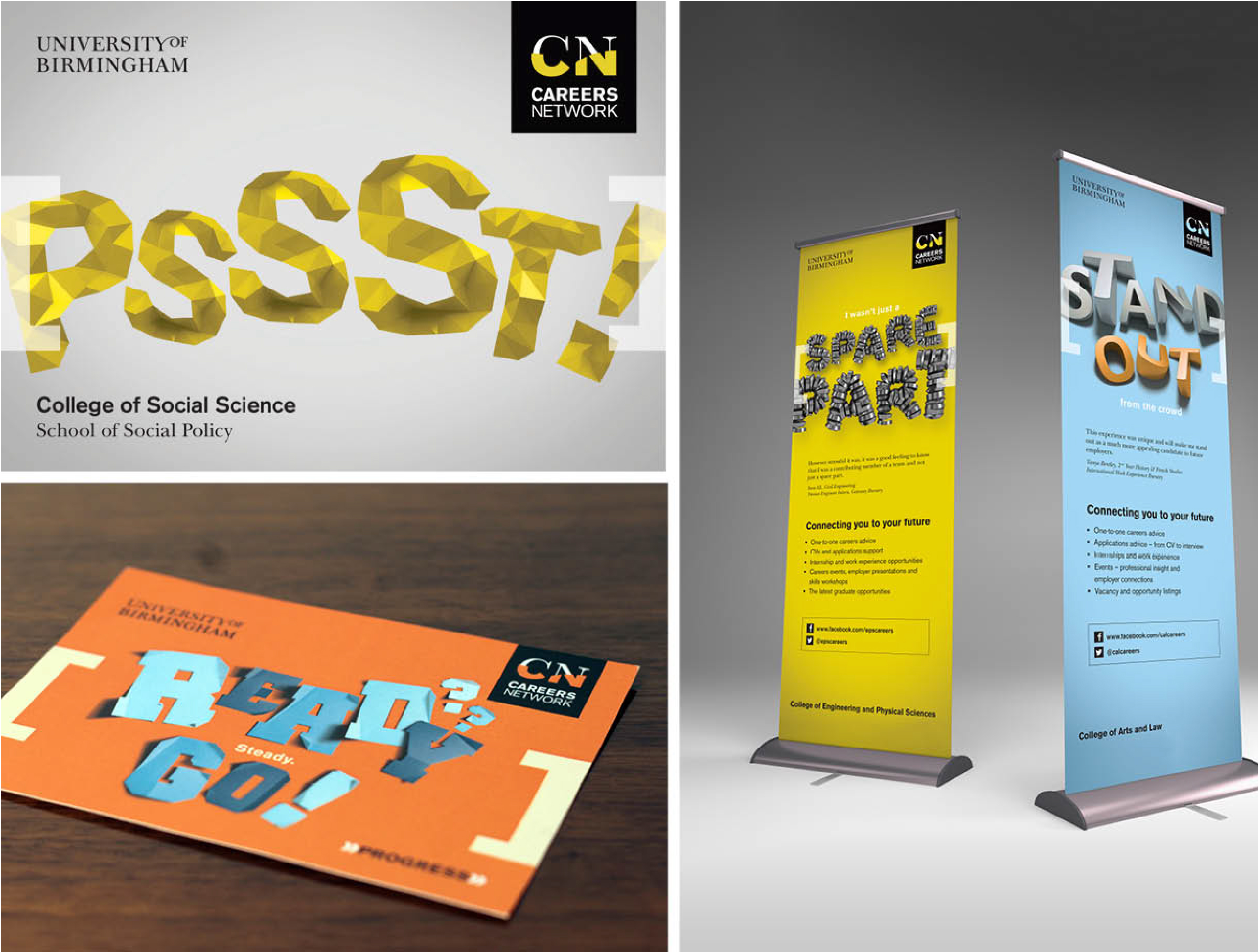 "IE really understood what we needed to achieve. We are delighted with the new brand and design. Our stakeholders have really taken to it and we are enjoying much higher levels of recognition."
Eluned Jones
Director of Student Employability, University of Birmingham
Before we landed
The services provided by the university's multiple specialist teams (e.g. advice and guidance, events etc.) had a good degree of brand recognition and affiliation but the perception of the umbrella CEC brand was fragmented and had little recognition.
The challenge we were set
To rebrand the CEC and create a single, cohesive brand to engage staff, students and employers. The brand must be distinctive and recognisable whilst also complying with the university's core brand guidelines. It needs to contribute towards the achievement of targets including student satisfaction, employer ranking and national awards.
The difference we made
IE created a highly distinctive brand around the newly named 'Careers Network' that communicates and amplifies the value propositions and services on offer.
300% increase in student engagement with the service
Best Visual Identity and Best Use of Visual Property Awards
Significant improvement in unprompted name and visual brand recognition amongst both students and staff
Positive feedback from visiting employers
Rebrand praised during Matrix accreditation for simplifying a complex and previously fragmented service.
Confidence is high, targets are being met and the rebrand further establishes the university as sector-leading, even amongst Russell Group Universities.