Aston University

759%
more Facebook 'likes', and a 100% increase in Twitter followers
30%
increase in Aston's web activity
84.5%
increase in event attendance
Industry
Education
Universities and HE
Careers
Aston University Careers + Placements offers students careers advice and placement opportunities.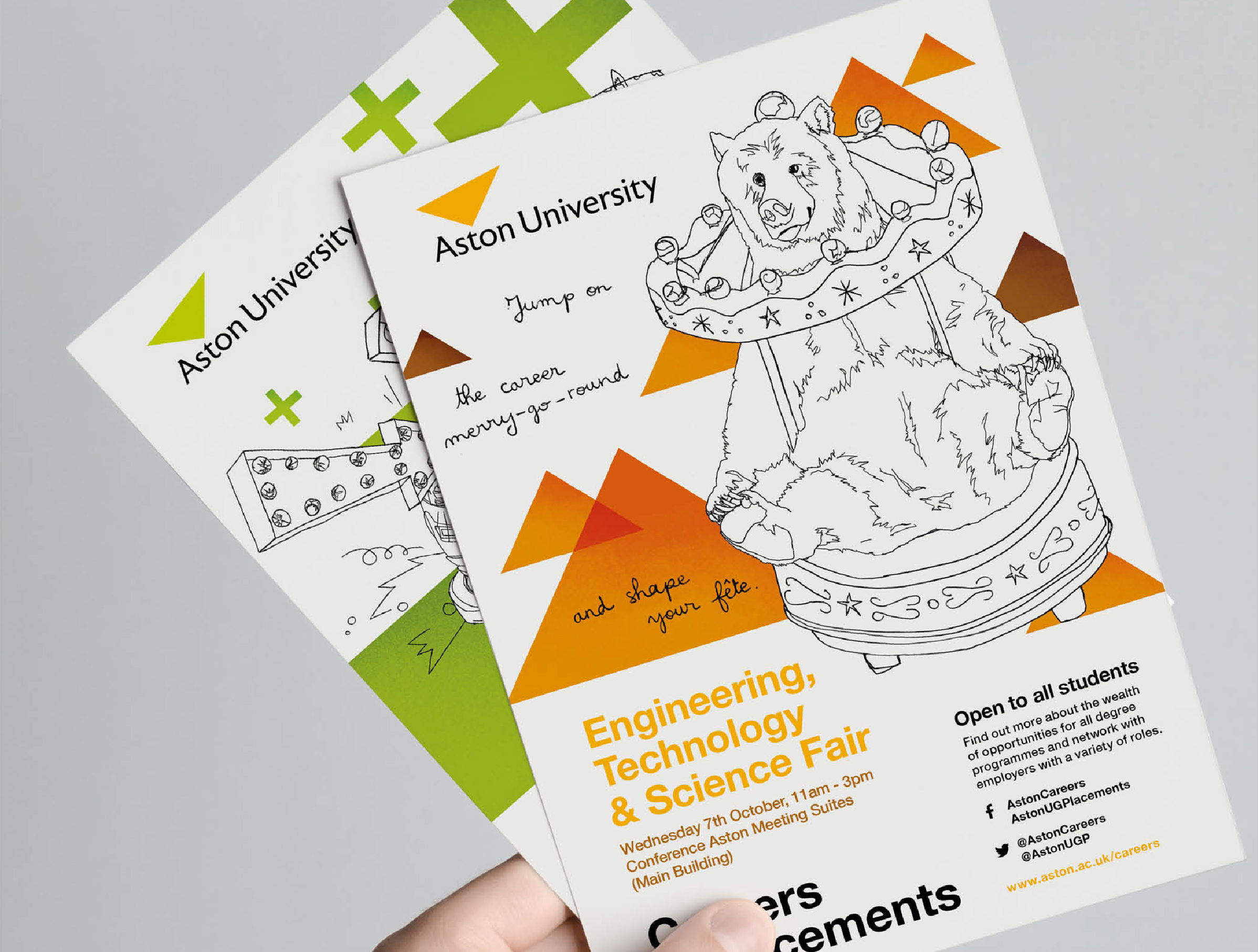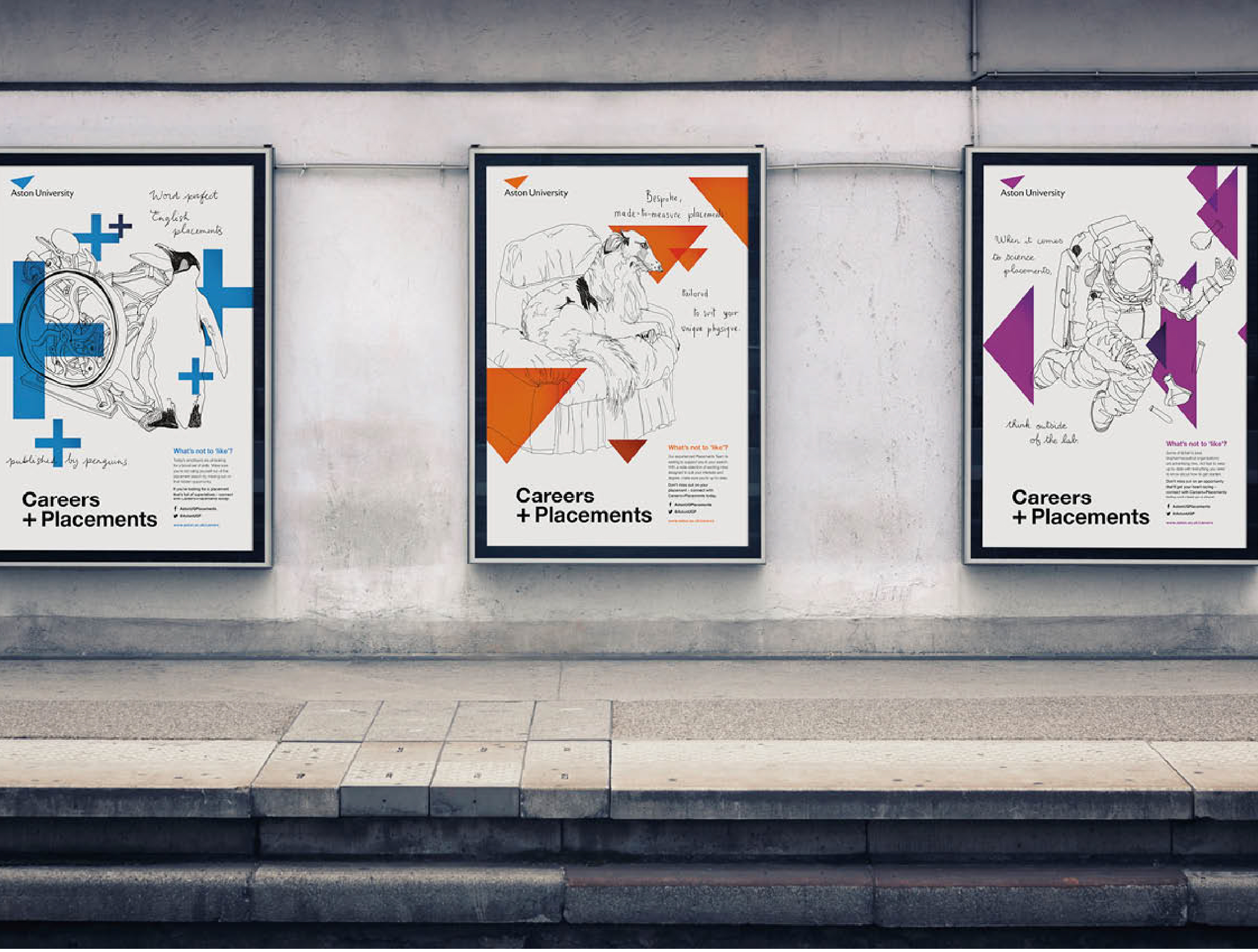 "IE interpreted our brief into a captivating and edgy identity. We are delighted with our new look and even more so with the overwhelming demand for our services so soon after its launch"
Angie Robinson
Employer Engagement & Marketing Manager
Before we landed
Aston Careers, Placements and Employability (as it was then known) was already a sector-leading, highly successful service, but they recognised that they were suffering from poor brand recognition and inconsistent campaigns.
The challenge we were set
IE Design Consultancy was commissioned to craft an inspiring visual identity in response to market research findings.
IE created a highly distinctive identity featuring playful tone of voice and an urban, edgy visual style to engage students at a highly emotive level. The new identity has been applied across a range of online and offline channels and features, a gallery of hand-drawn illustrations, a range of hand-written messages to accompany each illustration, and the introduction of a distinctive name-style in the form of a '+' in the service name.
The difference we made
IE's work brought much needed visibility and consistency to the Careers + Placements brand, and helped them to escape the cycle of perpetually reinventing their brand with every campaign.
The results:
Social Media: 759% more Facebook likes and
a 100% increase in Twitter followers
Website: 30% increase in Aston's web activity
Events: 84.5% increase in event attendance
Demand for Services: Placement CVs checked are up 64% for UK students, and 256% for overseas students.