Charity, Education
Here be dragons... celebrating World Book Day 2023
Once upon a time, in Spring 2022, the World Book Day team went in search of a new agency. It was a dream come true!
Here at IE Brand & Digital we are massive fans of World Book Day, so we were thrilled to become their chosen rollout partner for #WorldBookDay 2023.
---

---
World Book Day® is a worldwide celebration of books and reading. It was created by UNESCO to encourage young people to discover the pleasure of reading. The day is now marked in over 100 countries around the globe.
To bring World Book Day 2023 to life for children across the UK and Ireland, the charity chose Allen Fatimaharan to be their official illustrator. Allen's illustrations formed the basis of everything World Book Day, alongside the official WBD branding, sponsor logos and featured books.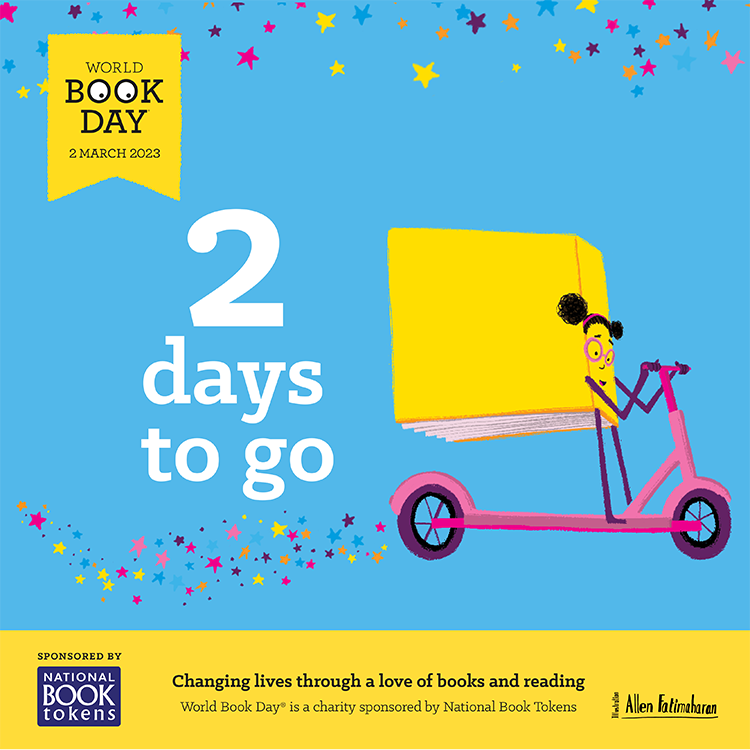 Spreading the word of World Book Day
World Book Day needed intense design and development support to rollout the campaign, and IE Brand & Digital were only too happy to help. It takes a huge amount of artwork and assets to support WBD and their various partners.
Our team created hundreds of pieces of artwork including:
Posters for primary and secondary schools
Resources for parents and teachers
Bookseller point of sale materials, such as dumpbin headers
Book tokens to be given out in nurseries, schools, and with McDonald's Happy Meals
Countdown to WBD graphics
Bookmarks and sponsor cards
Digital display advertising and static panels ready for animation
Many with different variants for the UK and Ireland, and bilingual versions in English/Welsh and English/Gaelic
Bringing families and bookshops together
Our digital team also refreshed the World Book Day website. This included an interactive map for users to find their nearest participating bookseller – from local independents to supermarkets and from Waterstones to The Works.
We gave the Celebrate World Book Day page an overhaul, replacing a heavy page of text with interactive elements to explore. We also created pages for live WBD events, and content hubs for families and schools.
Helping dragons to take flight
Last but not least, we supported the roll-out for this year's big family competition.
World Book Day has teamed up with publisher Hachette Children's Group to celebrate the 20th anniversary of Cressida Cowell's How to Train Your Dragon books. A family trip to Heide Park in Soltau, Germany is up for grabs, where the winners will visit How to Train Your Dragon island and stay in a themed hotel suite. Our team created the competition web page entry form, along with a raft of tie-in promo materials.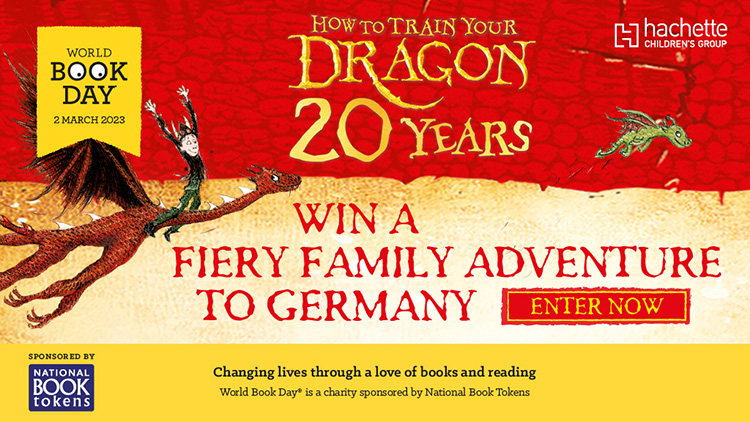 Showing children the magic of stories
World Book Day changes lives through a love of books and shared reading.
Reading for pleasure is the single biggest indicator of a child's future success – more than their family circumstances, their parents' educational background or their income. But, around 1 in 15 children in England aged 8 to 18 say they don't own a single book, and that rises to nearly 1 in 10 for children eligible for Free School Meals. 
World Book Day's mission is to promote reading for pleasure, offering every child and young person the opportunity to have a book of their own – particularly those from disadvantaged backgrounds. 
It's been a delight for IE Brand & Digital to work with the #WorldBookDay team. We couldn't be prouder to play a part in bringing the wonder of reading to more children across the UK and Ireland.
And they all lived happily ever after…
All trademarks, logos, brand names and illustrations are the property of their respective owners
From our reading for pleasure resources for teachers and families, to the £1/€1.50 book tokens that we give to every child in the UK and Ireland, to our digital adverts, IE helped us to sprinkle World Book Day magic on our campaign assets and website.

Emma Pritchard
Manager, World Book Day