Education
The rise of the Multi-Academy Trust (MAT) – and a new brand challenge
With Multi-Academy Trusts (MATs) on the rise, IE is seeing high demand for branding from schools and MATs. We look at the challenges these organisations are facing and how we can help them.
---

---
The Department for Education (DfE) recently announced its plans to academise all remaining council-maintained schools in England.
By 2030, every school will need to be part of a Multi-Academy Trust (MAT), whether these are privately managed or council-run. This is creating a big opportunity for existing MATs to grow their portfolios of schools, and perhaps for new Trusts to enter the market. 
Differentiating Multi-Academy Trusts
All this competition to acquire new schools – and attract the appropriate funding – means that it's important for MATs to have a clear brand proposition and identity. 
Here at IE Brand, we've seen a flurry of interest from MATs who are keen to get their branding in shape. We now have a handful of brand or digital projects for schools and MATs going through the IE studio, at various stages of development. 
Under the new plans, schools will be able to move between MATs more easily. This may be a welcome change for school leaders, who can currently only leave their Trust in extreme circumstances, such as financial collapse. This means that retention of schools could be an issue for some Trusts, as well as needing to attract new schools to come into the fold.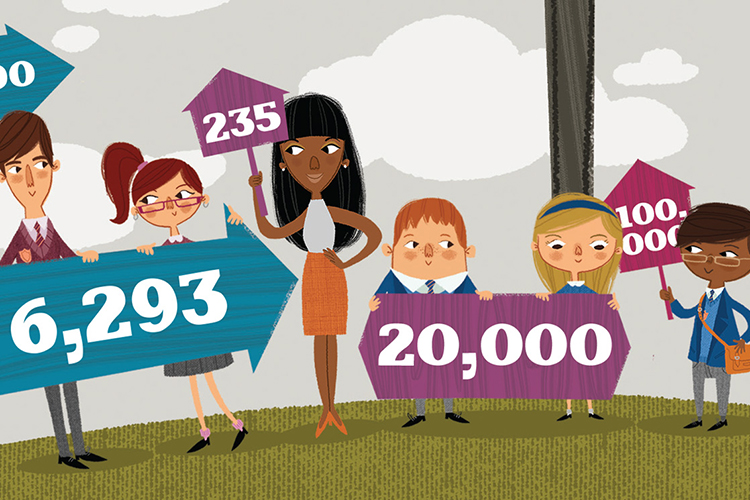 MATs need to build strong partnerships. They'll also need a clear Employee Value Proposition (EVP) to recruit and retain the very best Principals, Governors, and Chief Executives. It's also important for pupils and their parents to understand that their school is part of a MAT. 
They each face a similar challenge: how to differentiate their Trust from the competition while uniting multiple academies under a set of common values?
Bringing disparate cultures together
We're seeing that MATs often have Brand Architecture challenges, as well as needing a new and cohesive brand narrative and an overarching visual identity. 
MAT leaders often need to bring disparate cultures together and engage key stakeholders throughout the process. It's important for individual schools to retain some degree of autonomy, while feeling part of a bigger and better parent organisation.
Our brand consultants relish these challenges. We work with the organisation and key stakeholders to identify what makes them unique. Across the Trust, what do the different schools share, and what makes them stronger together? Along the way, it's vital to bring people along on the journey, to ensure they feel their voices are heard. 
We've done this recently for two NHS hospital trusts to form the new University Hospitals Sussex brand, which includes 7 hospitals and numerous satellite clinics. And we created the new charity brand when two Bowel Research charities merged to become Bowel Research UK. And we already have projects in process for a number of MATs (watch this space). 
How can we help?
At IE Brand & Digital, we're already working with schools and Multi-Academy Trusts to create their own engaging brands. We love helping to evolve the sector and shape the next generation of school children across England. 
We hope to work with many more schools and MATs as the 2030 deadline approaches. So whether you need help with your brand architecture, naming, messaging, visual identity or website, we'd love to help. 
IE's education heritage
We're no strangers to working in education. Our founder and Managing Director, Ollie Leggett, is a former art teacher. Ever since he founded IE in 1994, Ollie has been actively involved in branding projects for education at all levels.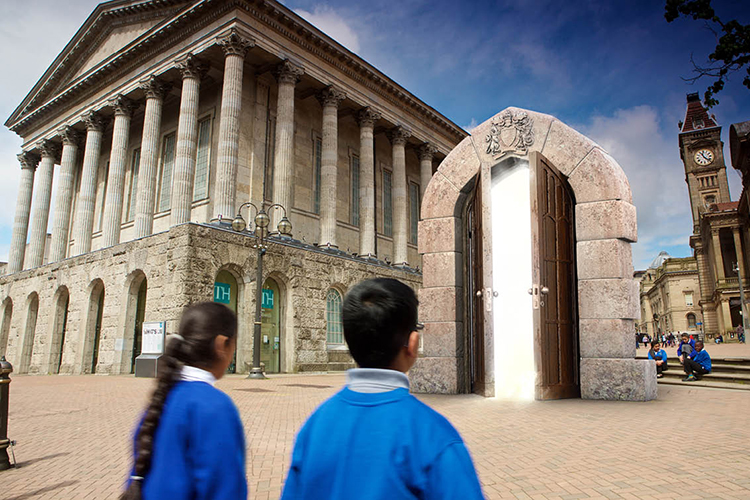 IE Brand is well-qualified to wrestle with complex organisational structures. We've solved brand architecture and messaging challenges for the likes of Cranfield University and University of Bristol. We've created campaigns for The Schools of King Edward VI (above), and created beautiful visual identities for the University of Cambridge and many more. 
Our other award-winning work in education includes:
IE Brand has helped us to navigate the landscape of rebranding... They have helped us to negotiate some challenging internal conversations, providing support and options at every turn.

Kathryn Pretzel-Shiels, Board Member
Bowel Research UK (formed from merger of two charities)