Services
Stakeholder engagement
Messaging and Tone of Voice
Visual identity & logo design
Brand guidelines
Industry
Charity
Other non-profits
Careers
Other
IE Brand created a distinctive new brand and visual identity for CharityJob, to bring their values to the fore, and remind recruiters and candidates that they are more than just a job board.
CharityJob connects the UK's best charities with its brightest talent. Every year, thousands of people find their dream job through a CharityJob Search, saving charities millions of pounds in recruitment fees. They are a team of passionate specialists with deep sector expertise, enabling charities to thrive in an ever more challenging climate, and helping candidates to make the most of their talents.
The colourful new brand showcases CharityJob's almost 20 year history of helping over 20,000 charities and not-for-profits to find their best people, and places a greater emphasis on real-life success stories.
Image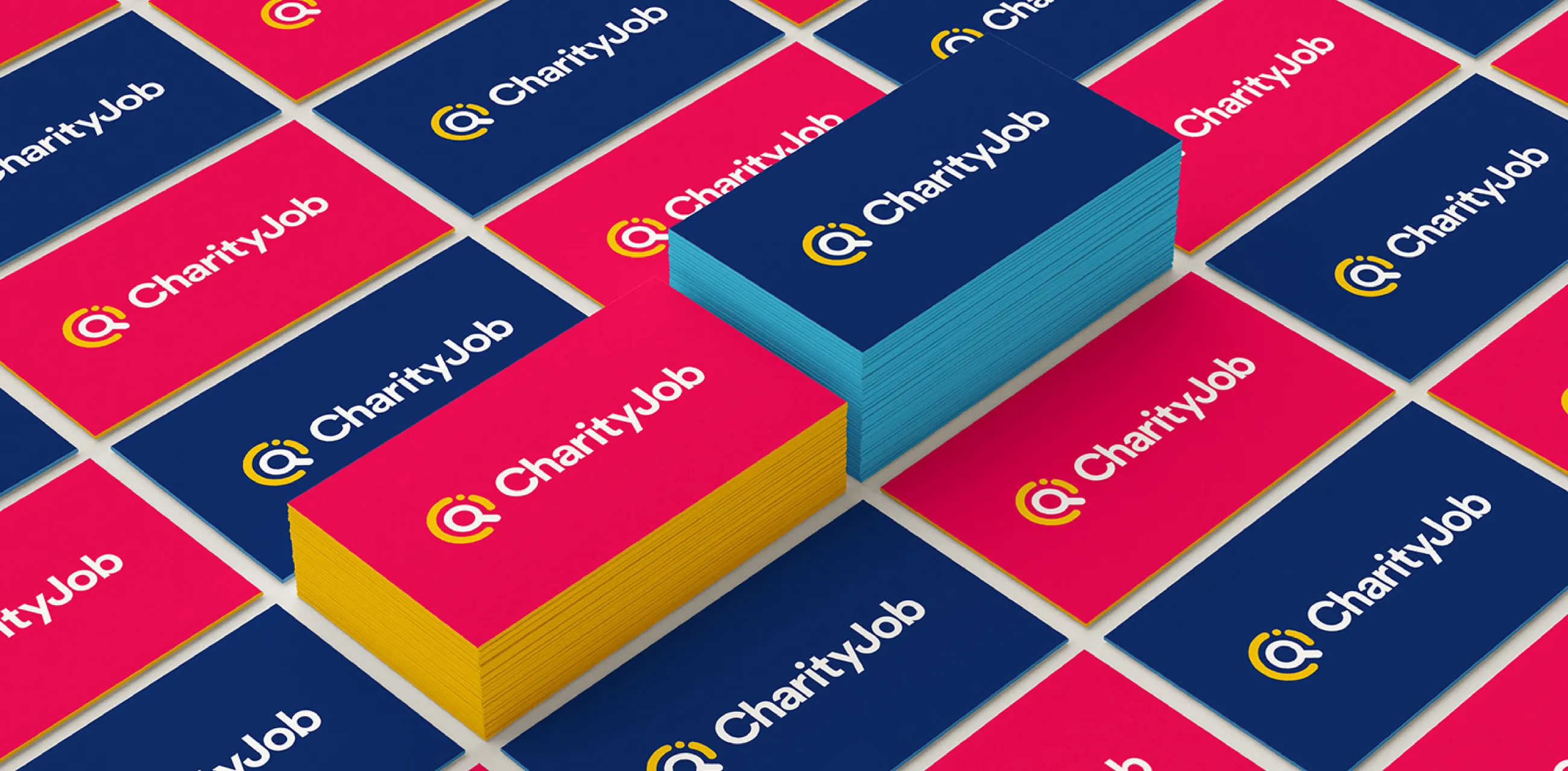 Listen
Getting to the heart of the organisation
CharityJob approached IE Brand looking for help to articulate the service offered to their charity clients, and highlight what makes them special. They asked us to bring clarity and consistency to their brand messaging, tone of voice and visual identity.
CharityJob had been a leading voice in the charity sector for over 16 years, but despite excellent feedback for customer service, they found that they weren't always front of mind for charity recruiters when vacancies arise.
IE Brand held brand immersion and internal stakeholder workshops with the CharityJob team, to supplement their existing external research, and get to the heart of the company and what makes it unique.
Image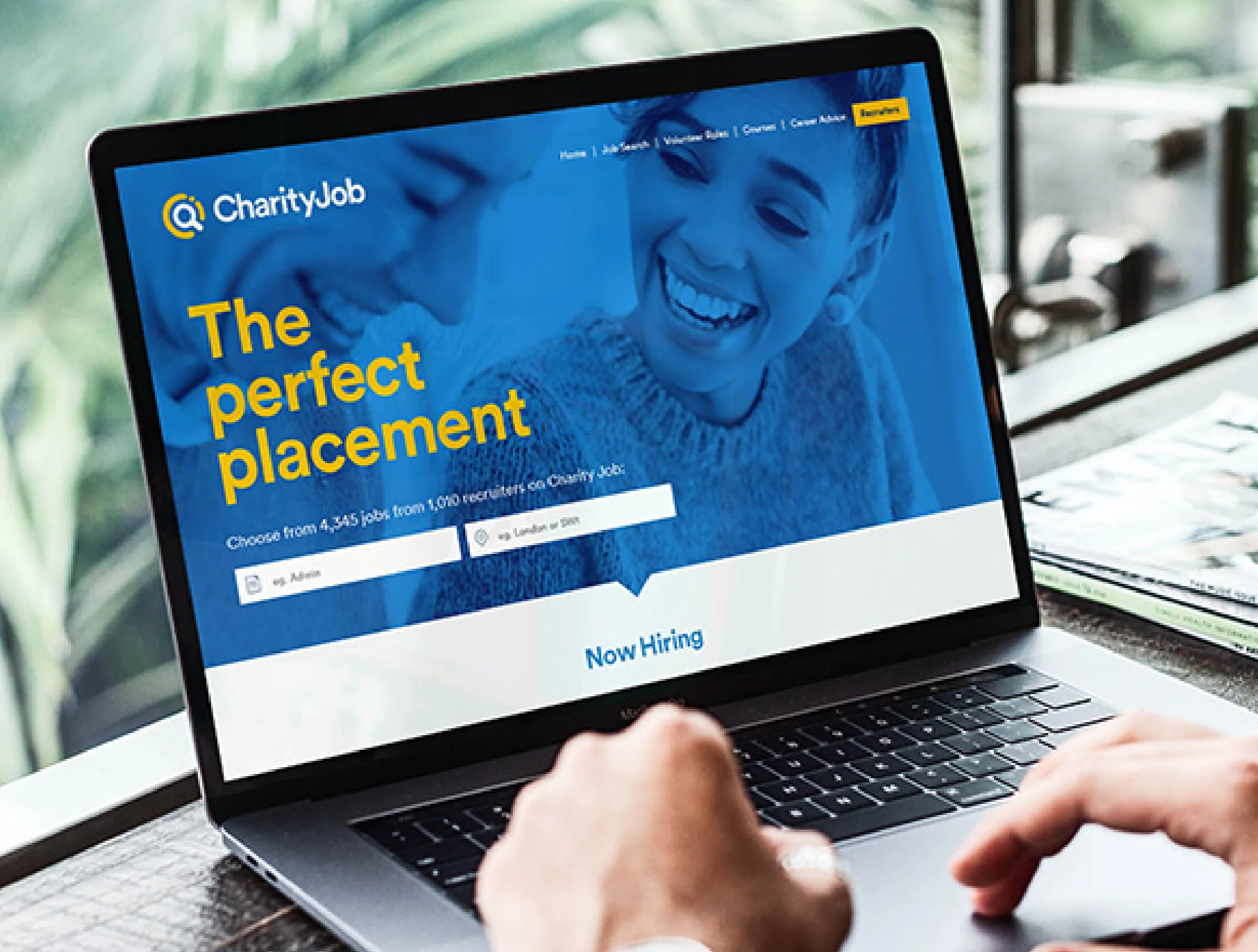 Image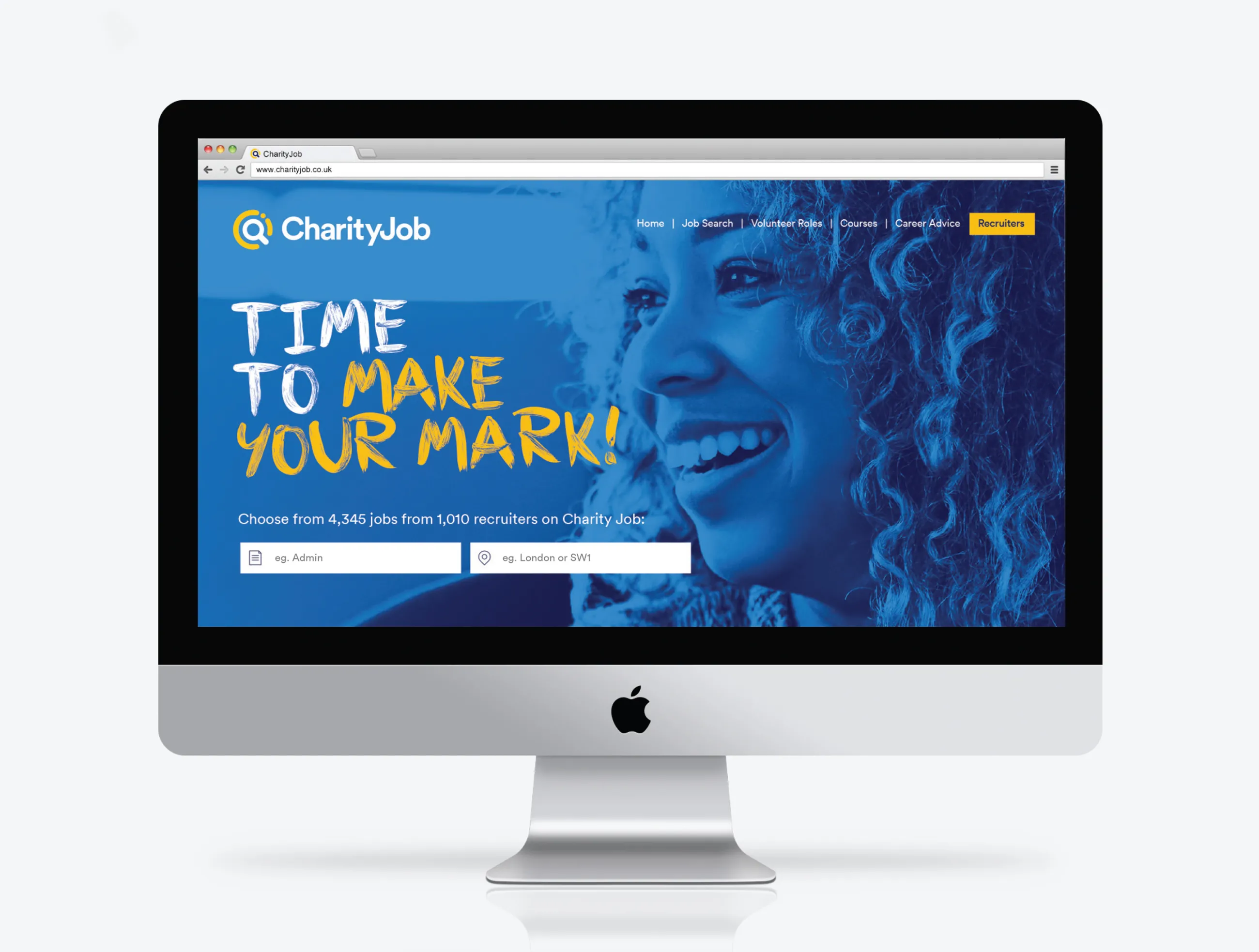 IE Brand have gone above and beyond to transform our brand. We loved the fact that they challenged our team and got us to get out of our comfort zone for this project. It's been an incredible journey and this marks a new chapter for CharityJob. From the core messages to visual identity, they truly captured who we are as a team.
Jade Phillips, Marketing Manager, CharityJob
Image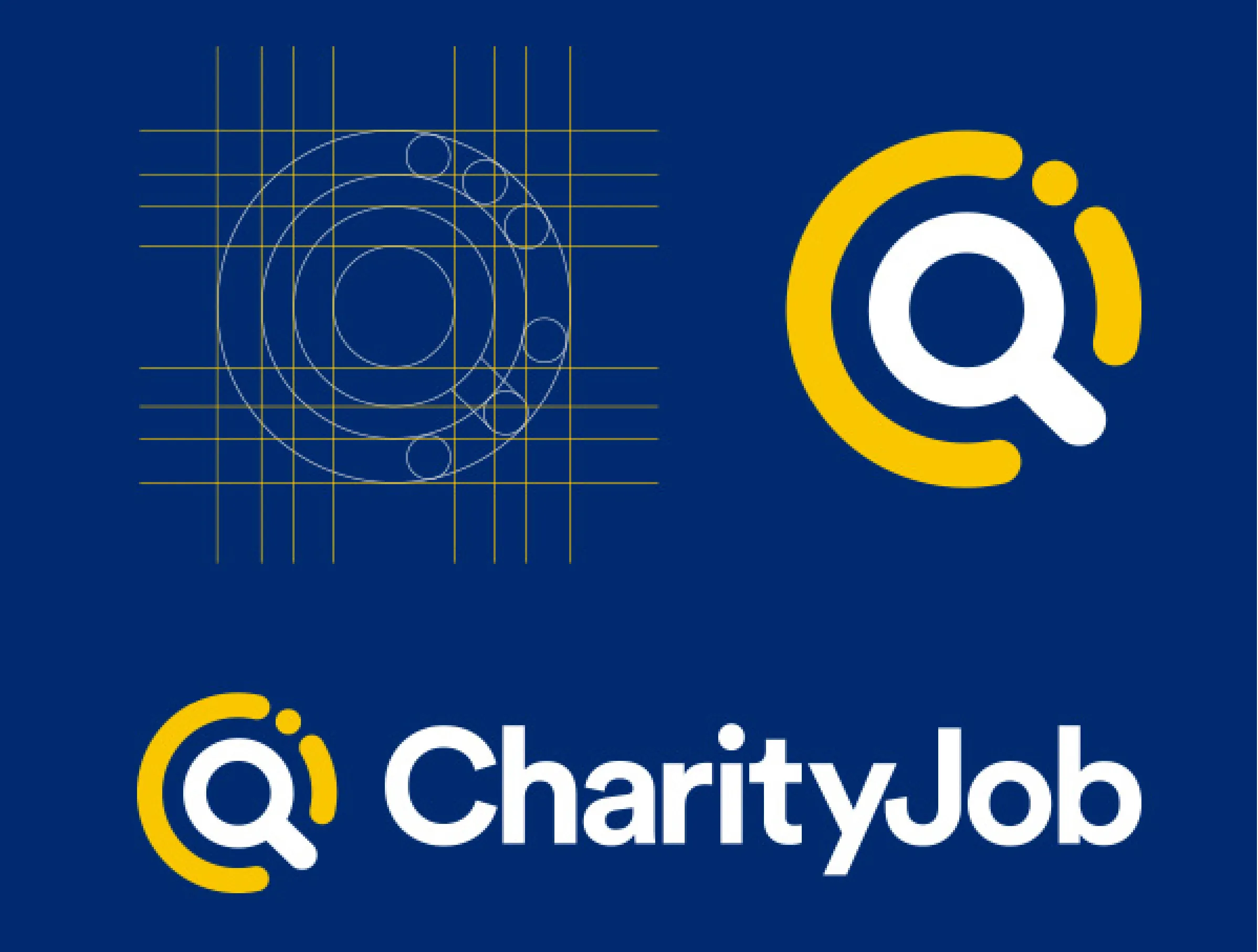 Image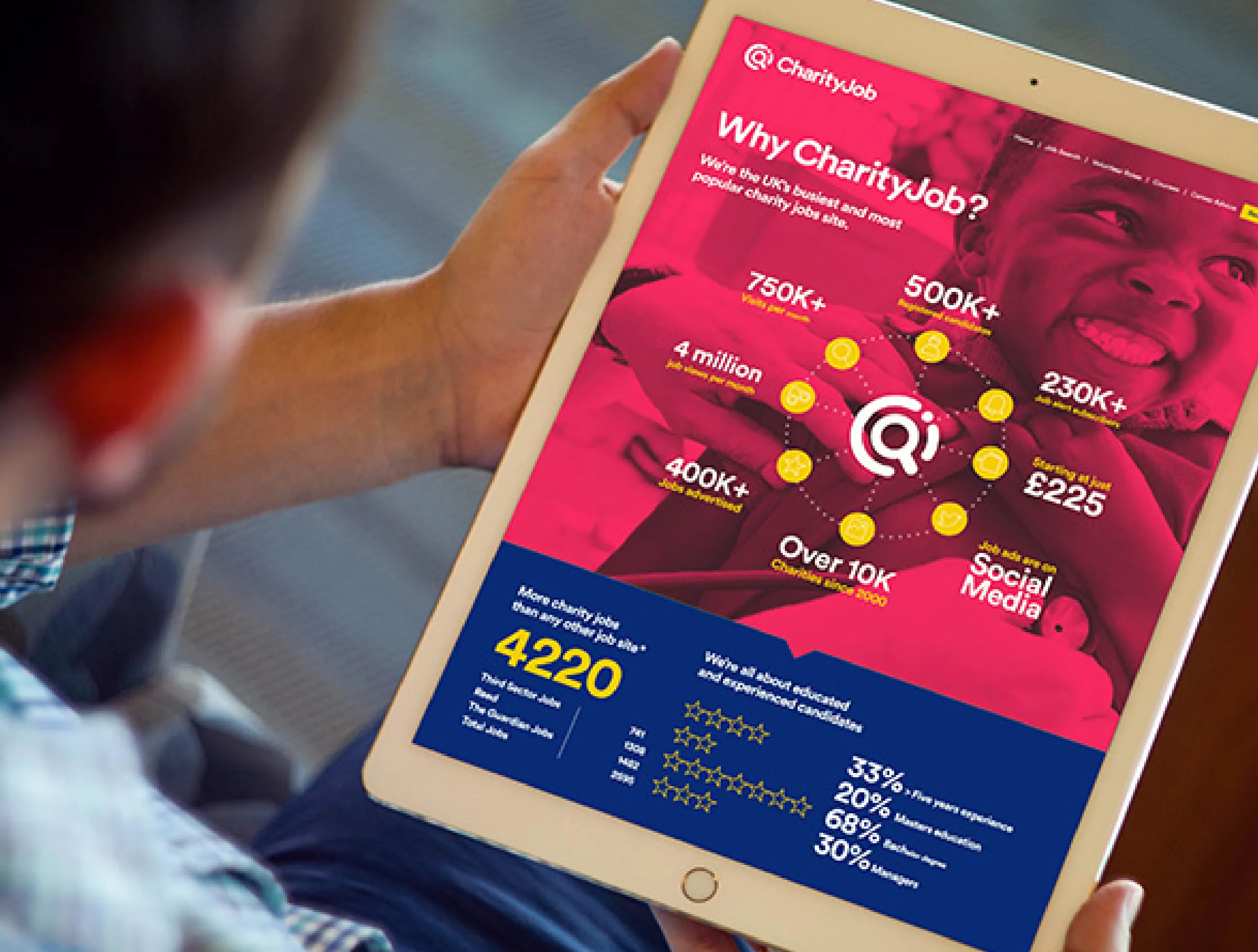 Advise
Going back to your core values
All the research pointed strongly to the need for a more distinctive brand presence for CharityJob.
The existing logo and visual identity were bland, looking more like a 'job centre' than a charity brand. Any change to the CharityJob logo was initially out of bounds, but IE advocated successfully for the chance to create something more distinctive and memorable.
The tone of voice was too corporate and lacked passion, which was reflected in low brand engagement and very little loyalty among clients.
Way more than just a job board
In order to be seen as the leading charity recruiter, CharityJob needed to go back to their core values, and re-express their passion and commitment to the sector, to remind recruiters and candidates that they are way more than just a job board.
IE needed to emphasise CharityJob's charity credentials – including differentiators such as free advertising for all voluntary roles, and 10% of profits going to charity – to convince clients that CharityJob is 'one of them' and be seen as their recruiter of choice.
Image
Our new brand is an expression of how proud we are to be the sector's best champion and of our ongoing support – including giving 10% of our profits back to charity as well as offering free advertising for voluntary roles.
Raya Wexler, Co-Founder, CharityJob
Image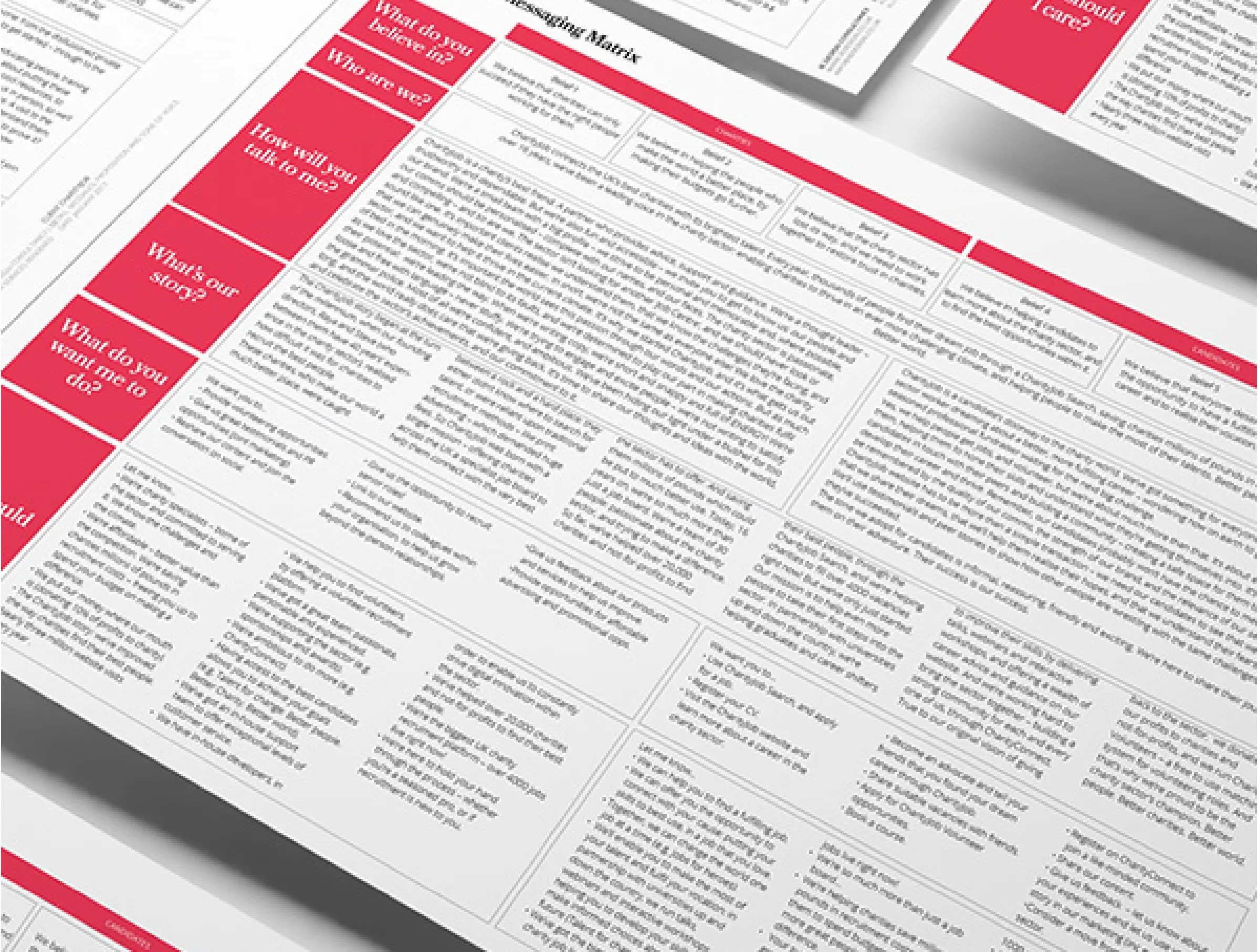 Image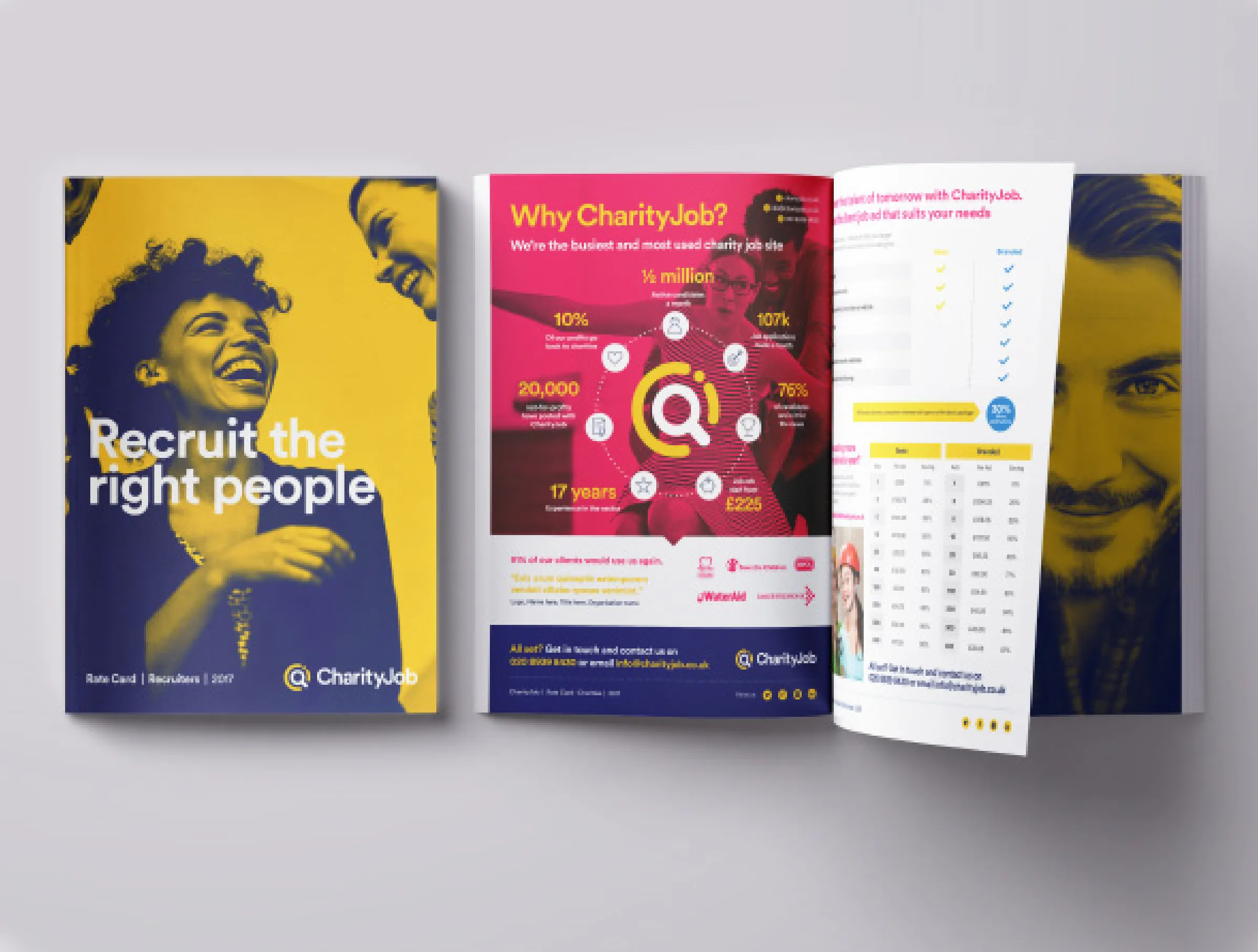 Deliver
Repositioning the brand
The new brand positioning enables recruiters to gain a better understanding of who CharityJob are, what they have to offer and why they're the best option for anyone recruiting in the charity sector.
IE Brand created a detailed messaging matrix to show the beliefs, core proposition, brand story and tone of voice for CharityJob, as well as key marketing messages and calls to action for the two key audiences: charity recruiters, and candidates.
The new logo – a stylised magnifying glass – represents finding the perfect candidate or the perfect job. There's also a subtle nod to the brand's initials. It's approachable, yet professional. Fun, yet credible.
A bright, distinctive new visual identity
To retain some consistency with the old brand, we retained the core colour palette of sea blue and sunshine yellow from the existing visual identity, but gave them the freedom to use a wider selection of colours with a bright and flexible secondary palette to bring comms to life. A bright, duotone effect instantly makes stock photography recognisably 'CharityJob', and a bespoke icon set adds interest to information snippets, infographics and stats.
Image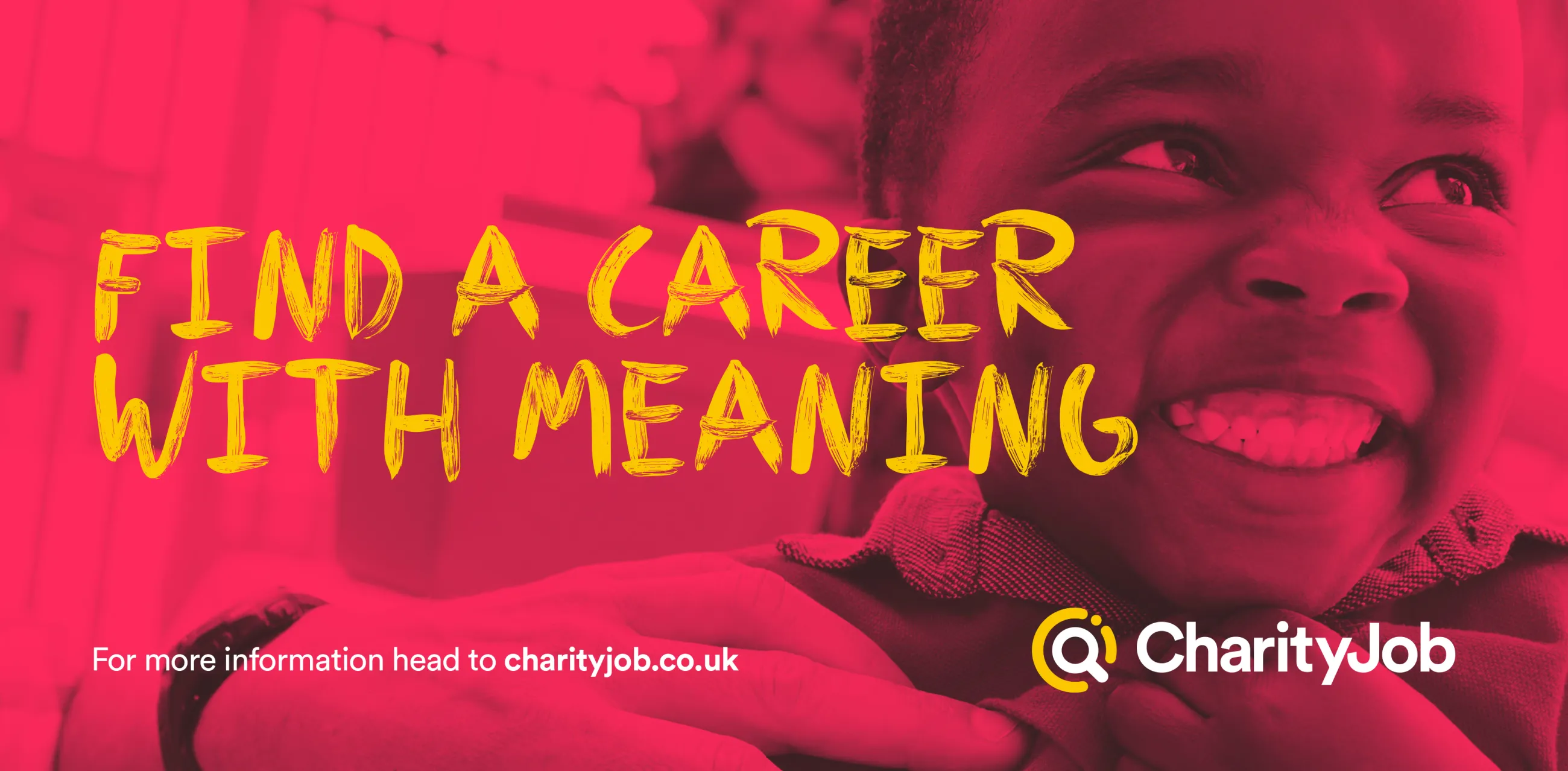 Support
A launch without a launch
The rollout of the new brand was timed to coincide with the launch of CharityJob's new recruiter website.
This meant that PR was focused on an improved customer experience for charities seeking their ideal candidates, and not on the rebrand itself. The site was delivered by CharityJob's in-house team, as part of a roadmap for digital product improvements.
IE provided templates and artwork for a variety of comms and collateral, including emails, newsletters, posters, social media headers, sales collateral and branded merchandise, enabling CharityJob to rollout the brand across all their channels. Finally, a comprehensive brand guidelines document shows the in-house marketing team and any other agencies how to apply the new brand consistently and effectively.
8 million candidates using CharityJob site

20,000 not-for-profit organisations trusting CharityJob to recruit

76% of candidates choose jobs based on 'causes' before 'salary'