Services
Stakeholder engagement & research
Brand positioning & messaging
Campaign messaging
Visual identity & logo design
WordPress website
Industry
Charity
Christian charities
Health charities
Mental health
Anawim had a great reputation among those who knew them, but general awareness of the charity was low. They needed to raise their profile in order to reach more women and become more influential on the local and national stage.
IE Brand talked to key stakeholders, including the women themselves, in order to rearticulate Anawim's ethos through new brand messaging and a stunning new visual identity and website.
Anawim helps women in and around Birmingham. Their Women's Centre is a safe space for those struggling with trauma, the criminal justice system, domestic abuse, addiction, mental health, sexual exploitation – any woman who needs their help. Their wrap-around services and specialised caseworkers can transform women's lives.
Image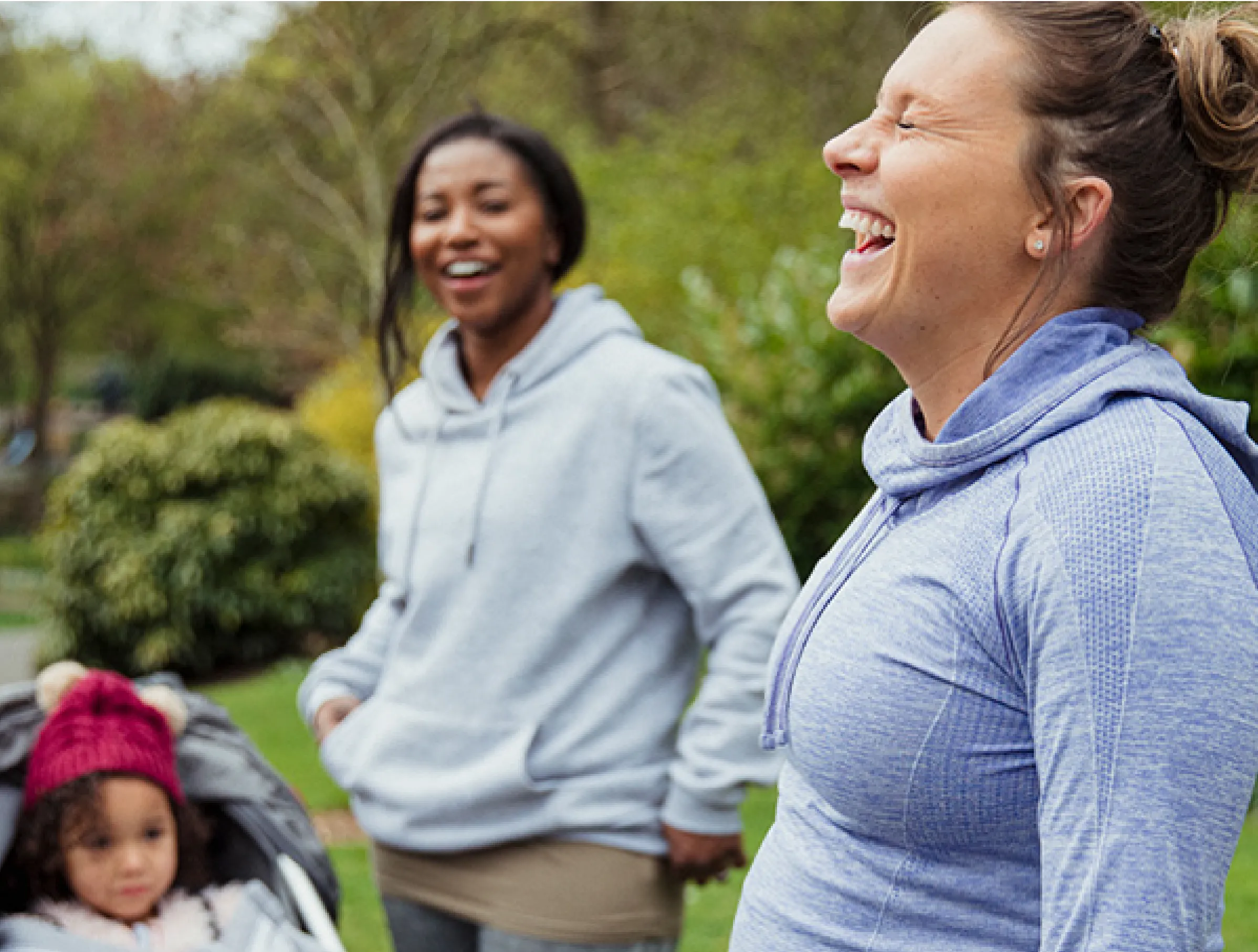 Image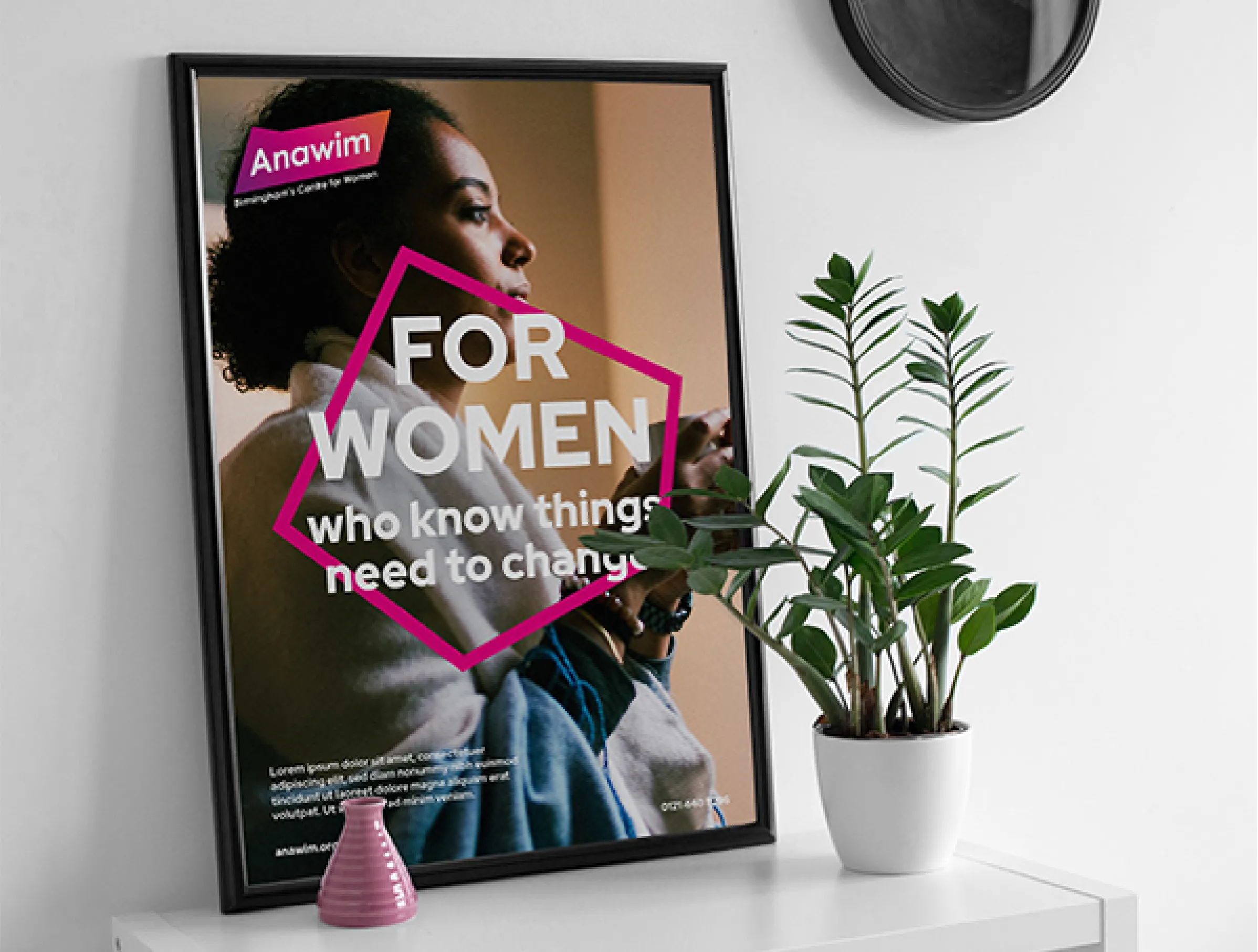 Step 1 - Listen
Internal and external stakeholder research
As with any rebrand project, IE Brand began with a listening exercise to understand Anawim and how the brand was perceived, both inside the charity and by the outside world.
Our consultants immersed themselves in the Anawim brand and held an internal stakeholder perceptions workshop to explore what made the charity tick. We then interviewed 35 people, drawn from various external audiences, to explore their feelings on Anawim. Additional data was sourced with an esurvey of women, staff, volunteers and supporters
What we heard loud and clear was that among Anawim's audiences they were universally respected – even cherished – by those who knew the charity. They were known for their outstanding people doing vital work to help women across Birmingham.
However, general awareness of Anawim was poor. This had allowed them to stay discreet and gave women the confidence to come and speak to them in safety. But they recognised that in order to move forward and support more women, they needed to raise the charity's profile, while ensuring the centre remains a safe space.
Image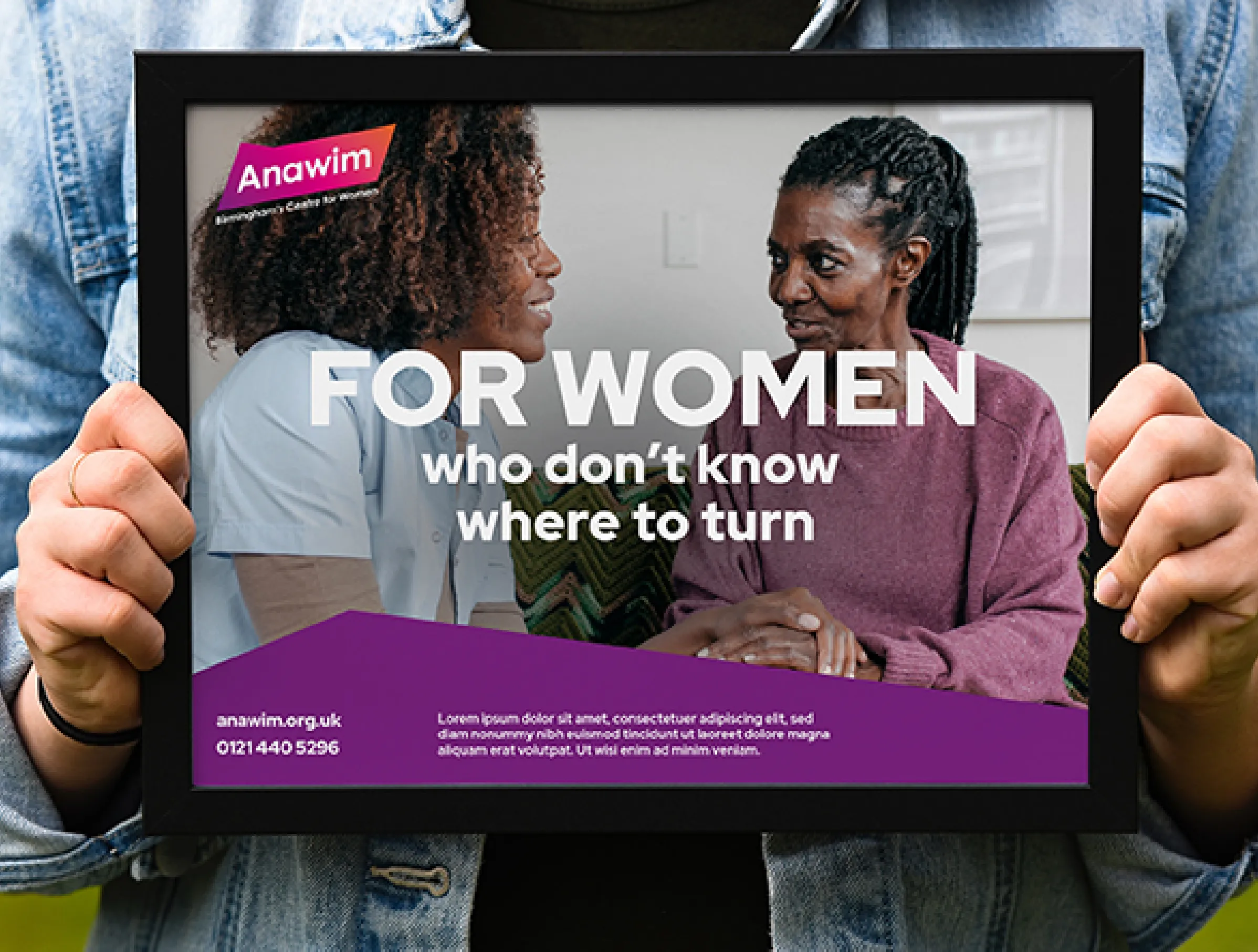 Image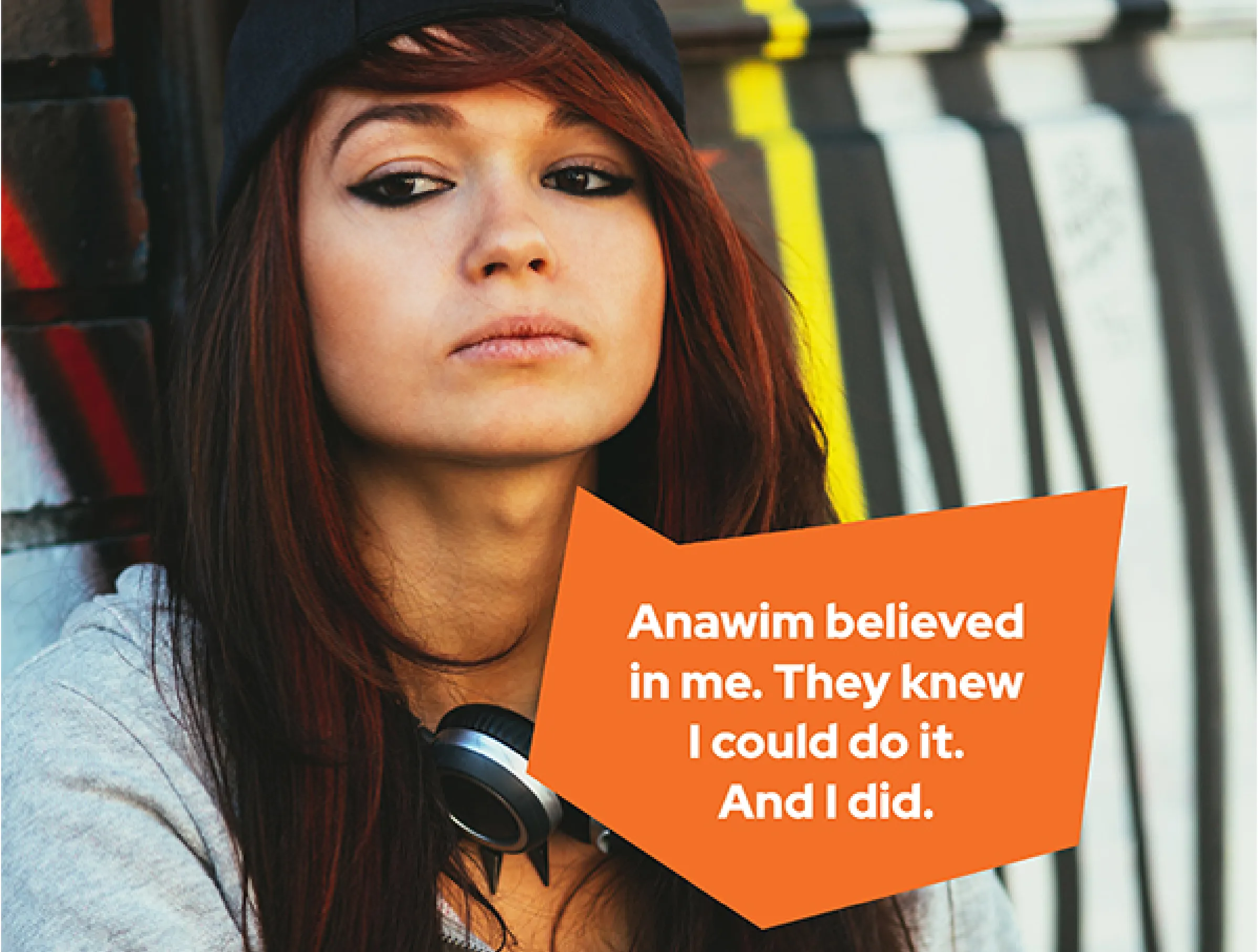 Working with IE has been transformative for Anawim. The level of research undertaken with such a broad range of Anawim's women, staff, volunteers and supporters has enabled us to really delve into what makes Anawim unique and enabled us to work together to realise who we are and what we stand for. We have no doubt that our new brand will not only enable Anawim to reach more women who need support, but will also encourage more people to engage with, fund and learn more about Anawim and its values.
Emily Johnson, Fundraising and Communications Manager
Image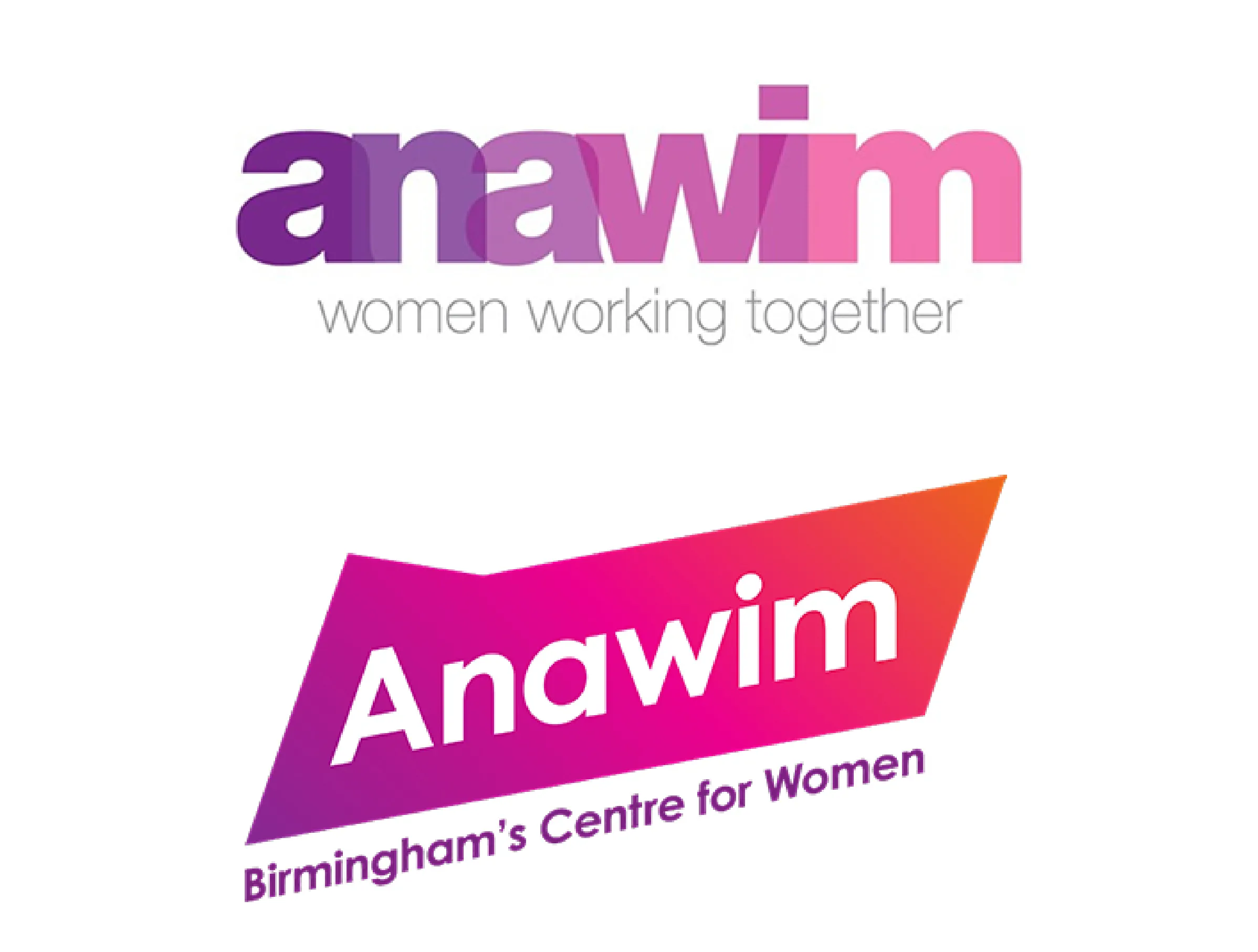 Image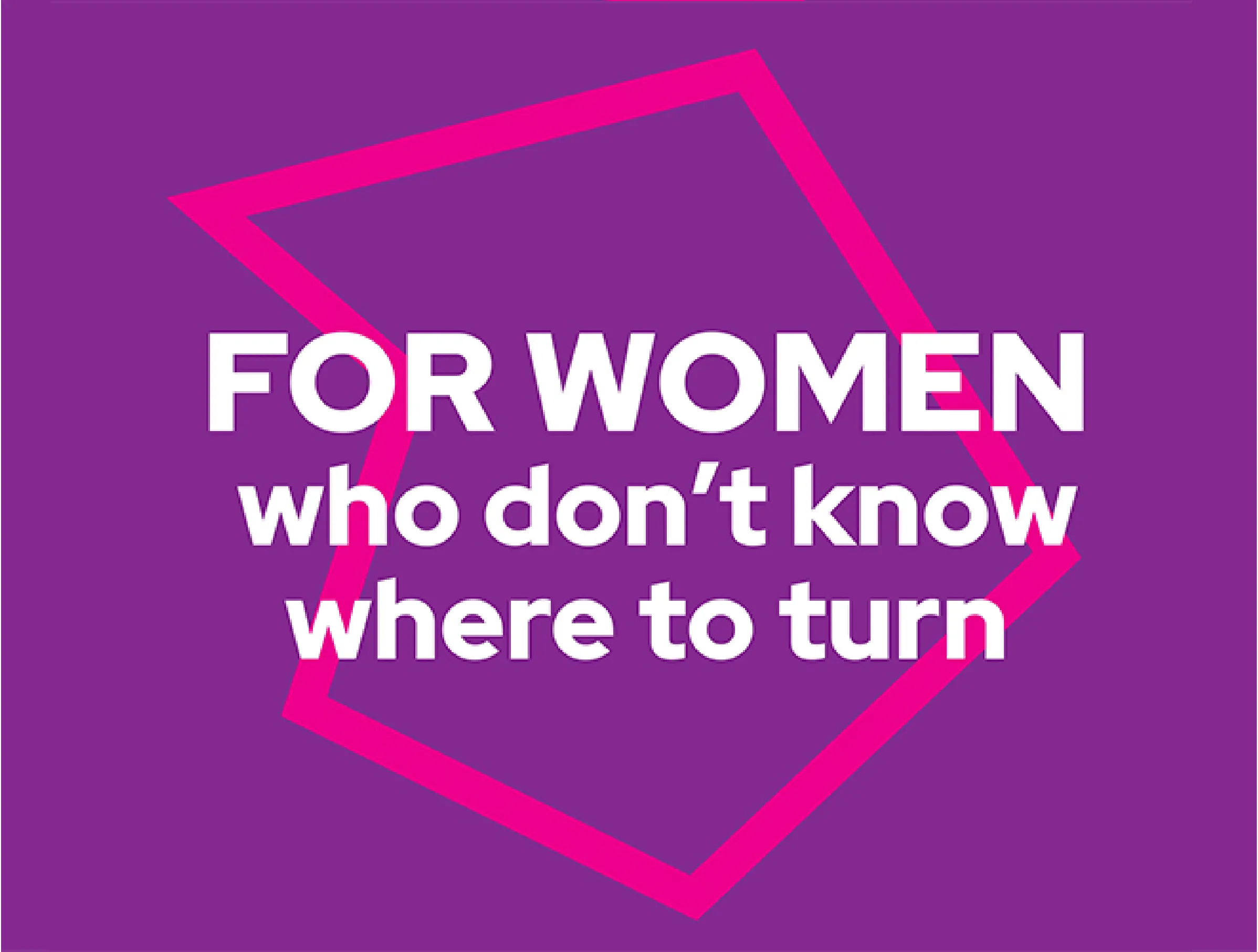 Step 2 - Advise
Recommendations for the brand
IE Brand presented a set of recommendations back to Anawim based on our stakeholder research.
Naming and strapline
Some of our research explored the charity's name, which in full was 'Anawim - Women Working Together'. Anawim comes from an Aramaic word, referring to the poorest, the outcast, the persecuted – those with no voice. While 'Anawim' was quite complex and brought certain negative associations, the name carried plenty of brand equity too, so a complete rename wasn't worth the risk. However, such an abstract-sounding name really needs something more to explain the organisation's purpose, which 'Women Working Together' didn't really deliver. IE recommended they become simply 'Anawim', while adding a more descriptive strapline. We explored various alternatives and agreed that 'Birmingham's Centre for Women' gave a clearer idea of what they do.
Differentiation and evolution
Anawim's main differentiator amongst other women's organisations was their wrap-around service approach, which recognises that the women that turn to them for help often have multiple and complex needs. Anawim helps women to understand the impact of their trauma, and to begin the healing process with a tailored package of holistic support and a variety of interventions.
We'd heard that people wanted Anawim to move from being a 'well-kept secret' and become better known. It was the charity's time to shine and take a step up to become a more influential voice on the local and national stage. There was a need to professionalise some systems and processes and demonstrate clear evidence of the charity's impact, but without losing their personable, informal approach.
What Anawim needed was an evolution, not a revolution, so IE Brand's job was to authentically rearticulate Anawim's ethos in its new brand messaging and content. The distinctive organisational ethos and culture that has taken Anawim to where it is today needed to be formalised, preserved, nurtured and celebrated.
Image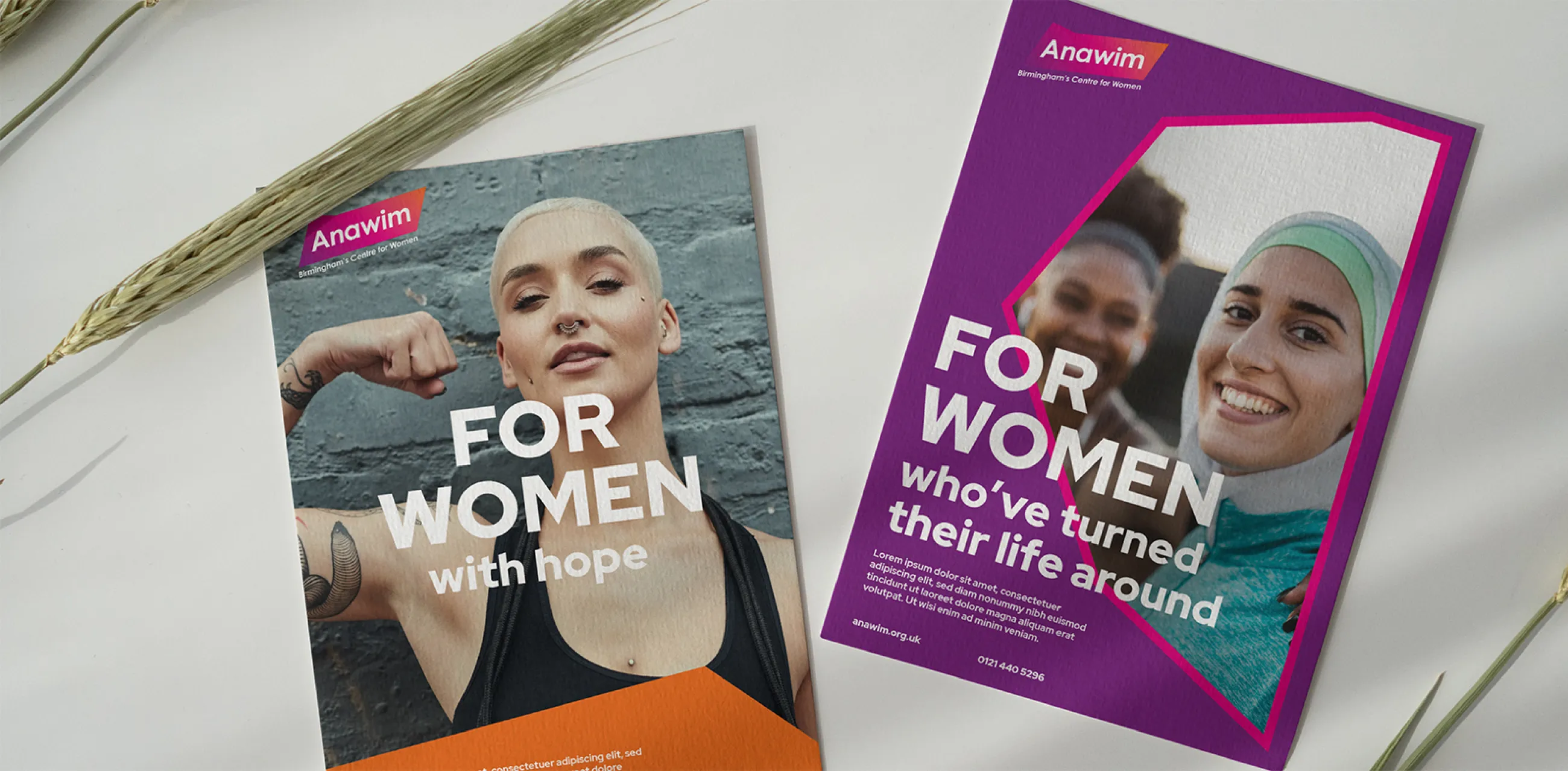 Thank you so much for taking us through this process, we would not have got to where we are today without your involvement. You kept the project on track, offered your ideas and expertise and acted for us to produce a professional looking logo, website and brand messaging matrix. We are very grateful.
Joy Doal, Chief Executive Officer
Image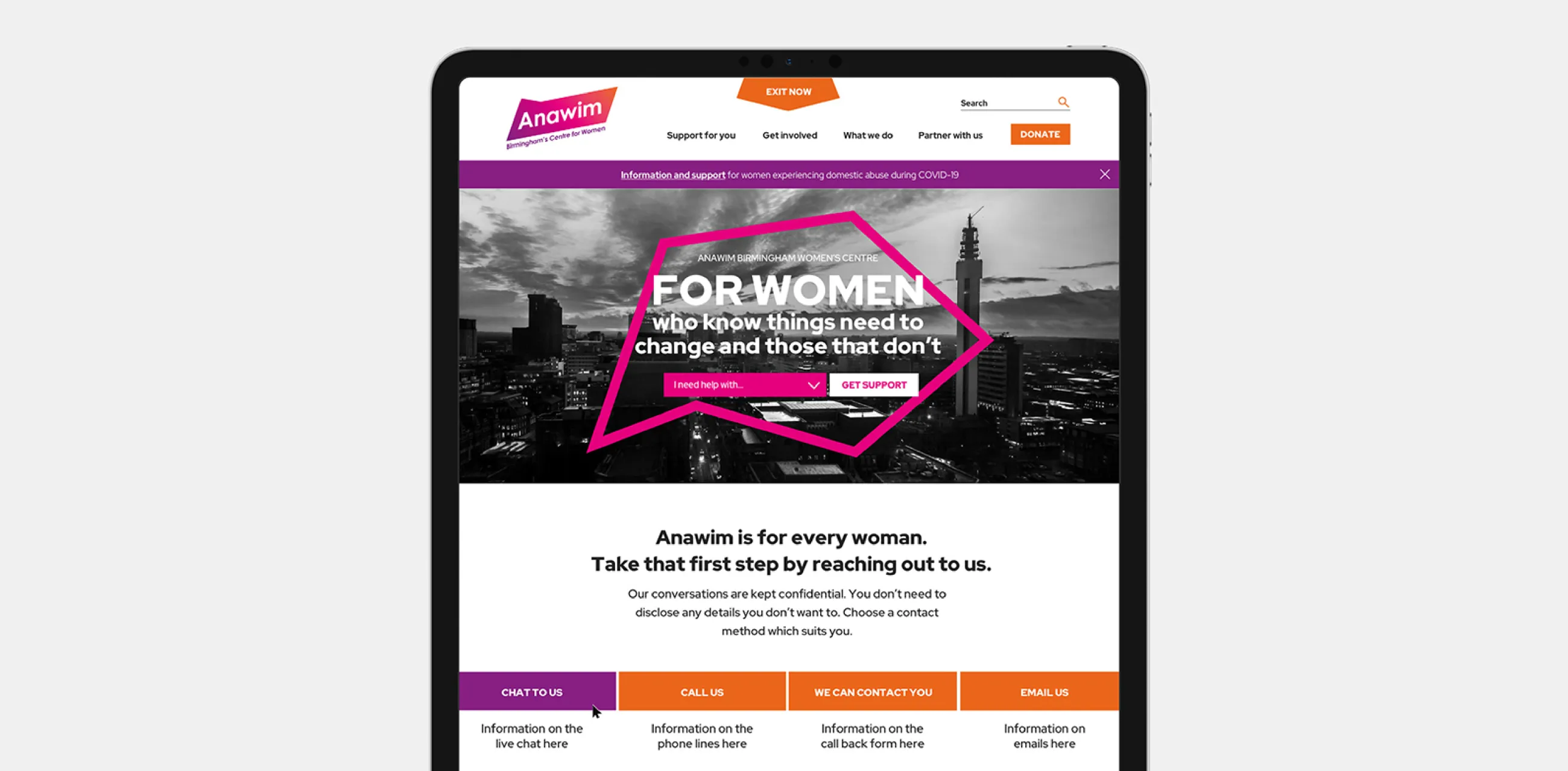 Step 3 - Deliver
Creating the new brand
Brand messaging and tone of voice
IE Brand's copywriters crafted the Anawim story to describe the brand's ethos and personality. We then set about defining how Anawim will talk to the different audiences.
Firstly, they needed to reach out to more women, to reassure them that they won't be judged, and give them hope to turn their lives around, one step at a time. We kept the brand messaging clear and straightforward, to be accessible to as many women as possible. As a 'people brand' we tried to capture the spirit, energy and compassion of the incredible Anawim team across all comms. The tone is conversational and informal, as well as empathetic, collaborative, empowering, inclusive, and supportive.
Anawim also needs to be able to tailor its comms for additional audiences including partners and other organisations, commissioners, funders/supporters, and policy makers/influencers. IE's messaging matrix outlines the drivers for each audience, their specific calls to action, brand and campaign messaging. The matrix is a practical tool for the Anawim team to ensure the right messages for the right audience, whether they are seeking funding, building partnerships, or consulting on policy boards.
Campaign messaging all revolves around the phrase "For women…", for instance:
For women who know things need to change. And those that don't
For women let down by the system.
For women who feel powerless. And those empowered.
For women whose voices need to be heard.
Visual identity and logo design
Anawim were keen to create a strong, bold visual identity to reflect their role in empowering women who have been through tough times.
IE Brand used strong shades of purple, orange and bright pink alongside sharp, angular lines. We created a distinctive polygon for the new Anawim logo, which can morph into other shapes used to contain photos, quotes or campaign messaging, and reflecting the many unique shapes of Anawim's women and their journeys.
We also incorporated powerful photography of women and monochrome images of Birmingham to celebrate their location. The result is a brand that conveys the strength of the women Anawim supports, without looking overtly feminist or radical.
The new visual identity is versatile enough to switch between volunteer recruitment comms and tender bids. It projects Anawim's credibility and creates a stronger Anawim that's more influential, more impactful and more sustainable.
We formalised the new visual identity with a set of brand guidelines to enable Anawim to create engaging branded communications that are cohesive and consistent.
Step 4 - Support
A new website
The IE team also built a beautiful new WordPress website for Anawim.
To make the site as accessible and inclusive as possible we used Google's Translate plug-in to display the content in multiple languages, and several methods for people to get in touch if they need help. Other important features include bespoke trigger warnings on certain content, particularly women's stories, and an 'exit now' button if a user doesn't want to be seen checking out the site.
1200+ counselling sessions offered to more than 130 women over the past year
75% of all the women being supported have mental health needs, often among five or more needs presented
43% of women supported in 2019 had current or historic experiences of domestic abuse, 60% of those had children