Services
Stakeholder engagement & research
Naming
Brand positioning & messaging
Visual identity & logo design
Campaigns
WordPress website
Industry
Charity
Health charities
Health
Other healthcare
When two health charities decided to merge, they turned to IE Brand to support them through the process of creating a bigger, bolder, more influential brand.
The newly merged charity – Bowel Research UK – will leverage the synergies of its two founding organisations to tackle bowel cancer and bowel diseases. Their aim is to raise the profile of these conditions, break down taboos, and fund scientific research into cutting-edge treatments – to ultimately save and improve people's lives.
IE Brand created an approachable new brand and website, designed to appeal beyond their existing clinical and academic audiences, and shine a light on the need for more life-changing research.
Visit IE Digital's new Bowel Research UK website.
Image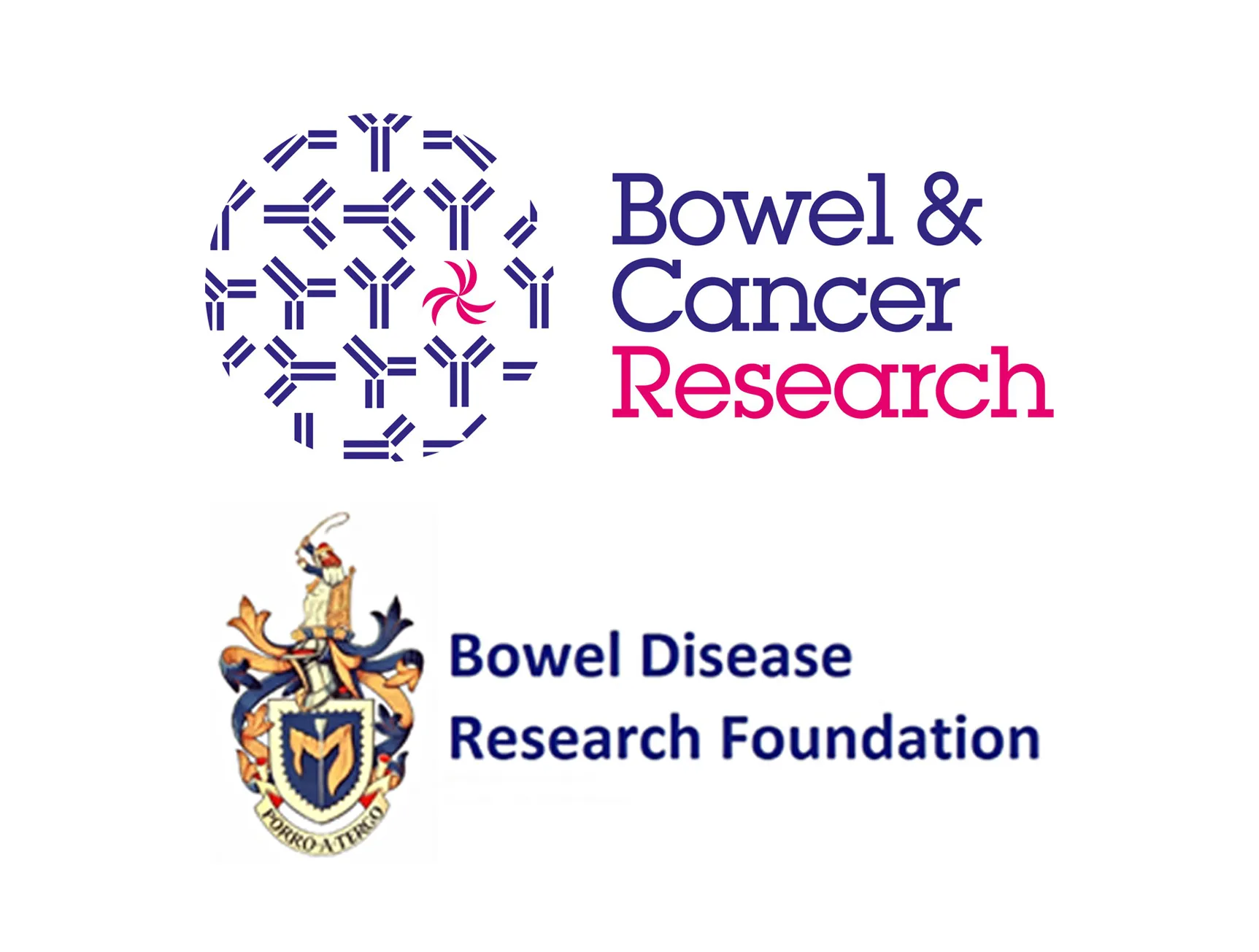 Image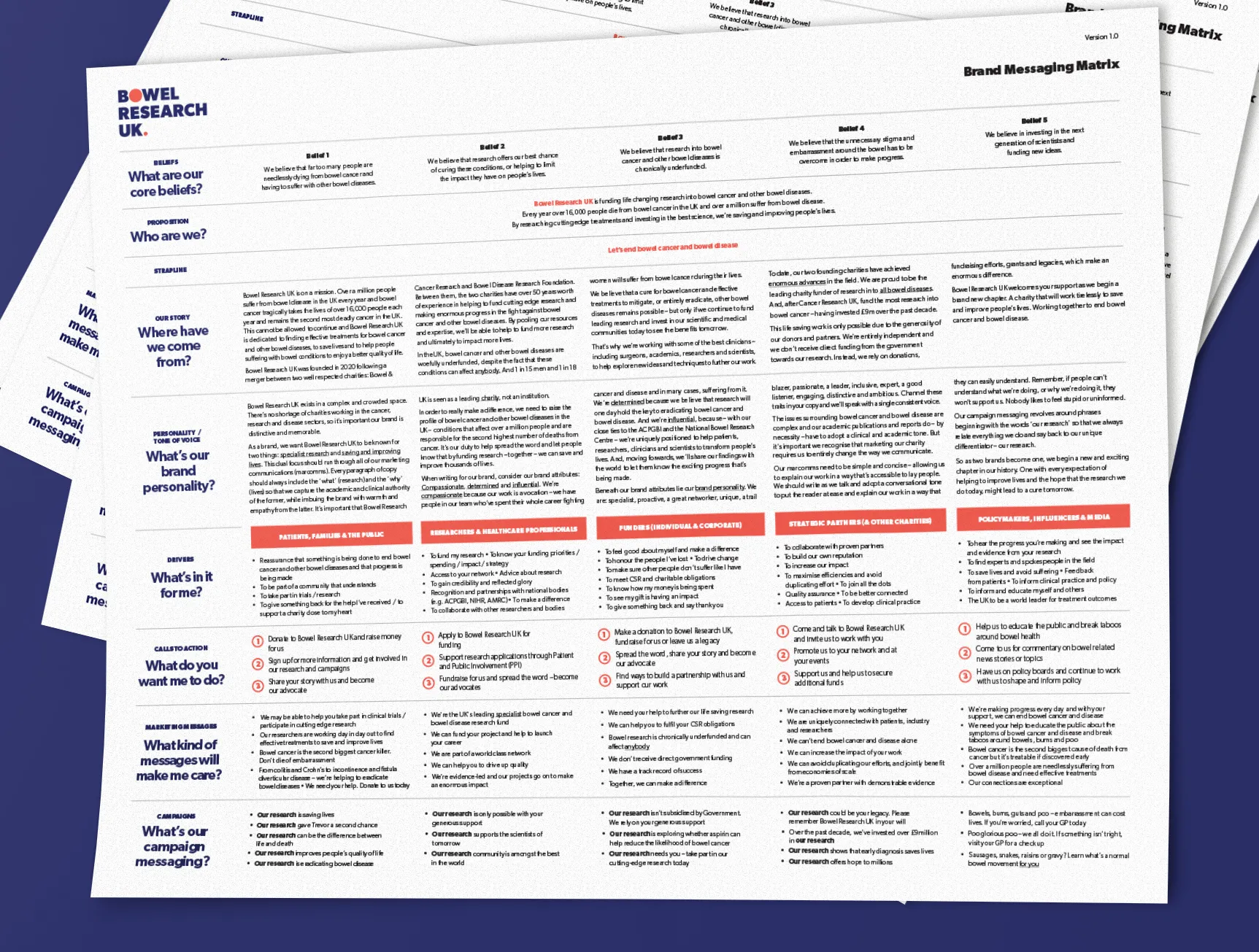 Step 1 - Listen
Creating a merged charity brand
Formed from two bowel research charities – Bowel & Cancer Research (B&CR) and Bowel Disease Research Foundation (BDRF) – this new charity needed a new name, clear consistent positioning, and a distinctive new visual identity.
Both founding charities had a limited profile beyond their core audiences. By combining the best of both organisations they hoped to improve awareness, attract more funding, and fund more research – ultimately helping more people suffering from bowel cancer and bowel disease.
Stakeholder research
IE led a brand workshop with the charity's project steering group, to consult internal stakeholders about the charity's audiences, their needs and their behaviours. We also discussed foundational decisions about the new brand, including how closely it should be aligned with each of the two merging charities.
We needed to hear from external voices too, so we conducted in-depth telephone interviews with people drawn from each audience – supporters, major donors, funding bodies, researchers, policymakers, strategic partners etc. This qualitative research was supplemented with a quantitative e-survey to a wider external database, to sense-check the charity's internal assumptions about what the new brand and website should convey.
We then performed a gap analysis to compare internal perceptions with how the charity was viewed by the outside world and presented a number of recommendations back to the steering group.
Image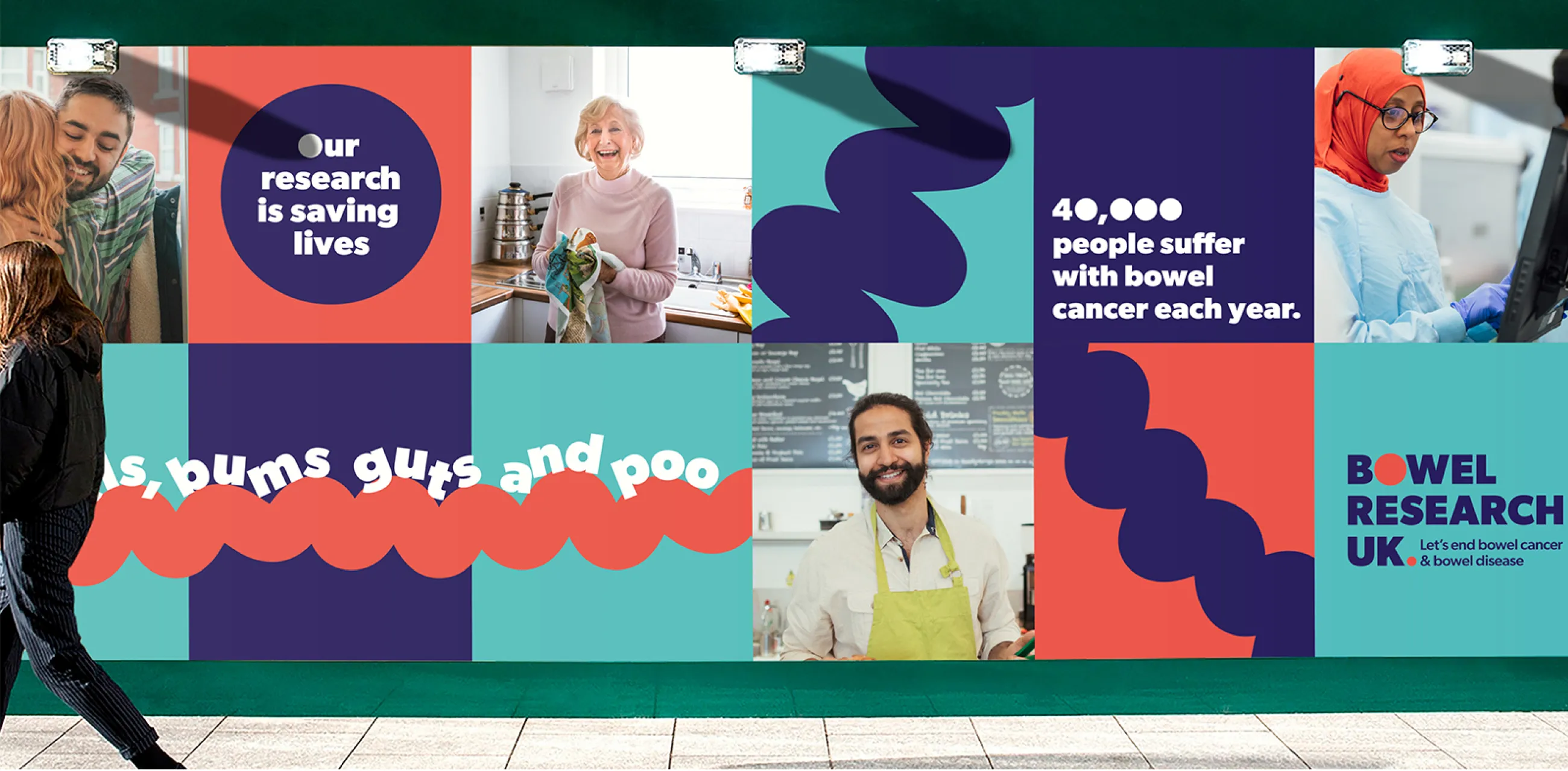 IE Brand has helped us to navigate the landscape of rebranding our charity. What has impressed me most is the continuity of care. From the bidding process to the reality of working with IE, there is absolutely no difference – IE make us feel like we are their top priority client. They are clearly very knowledgeable and skilful, and this comes through at every stage. They are undoubtedly bringing out the best in our charity and involving us at every step. They have helped us to negotiate some challenging internal conversations, providing support and options at every turn.
Kathryn Pretzel-Shiels, Board Member & Chair of Fundraising & Communications Committee, Bowel Research UK
Image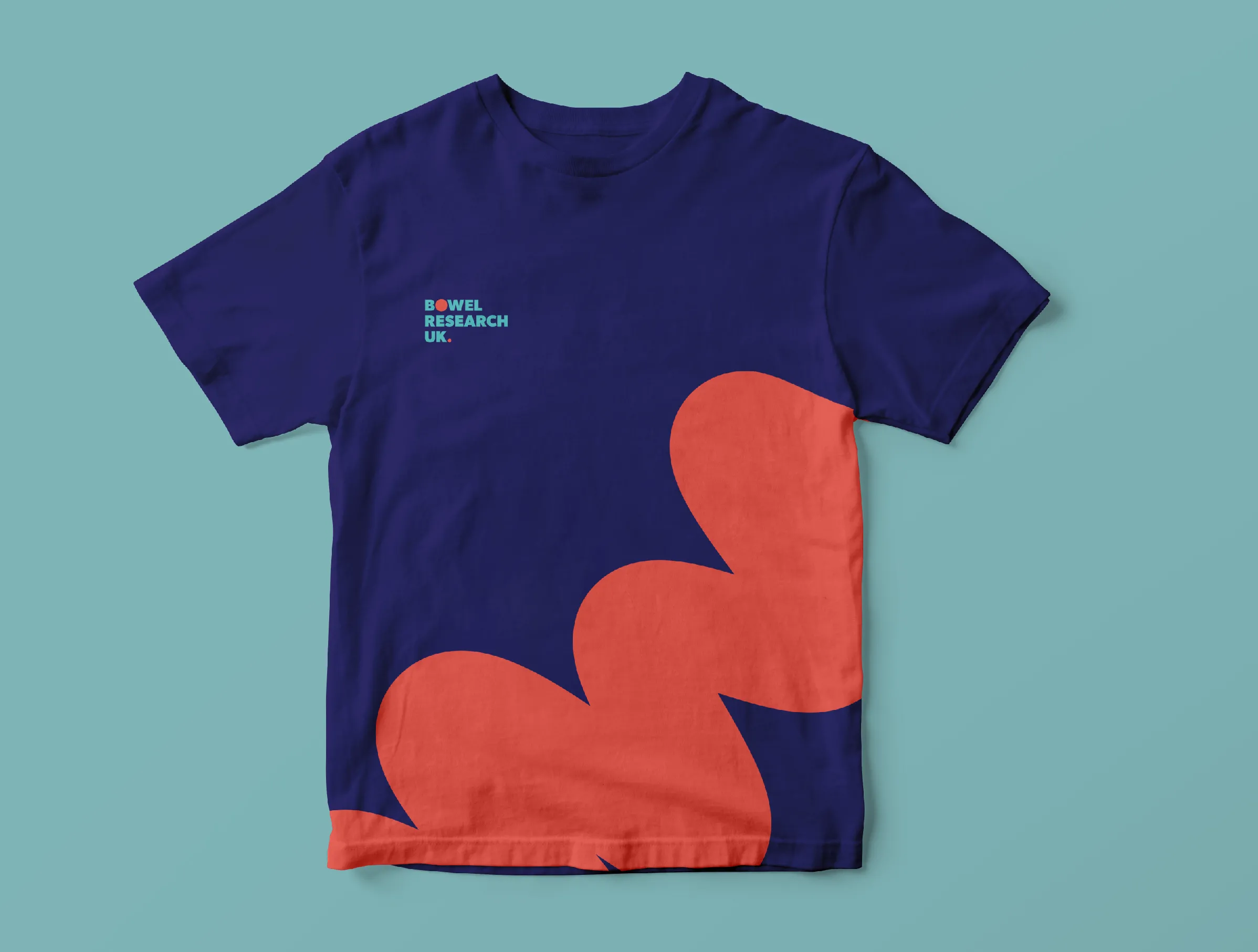 Image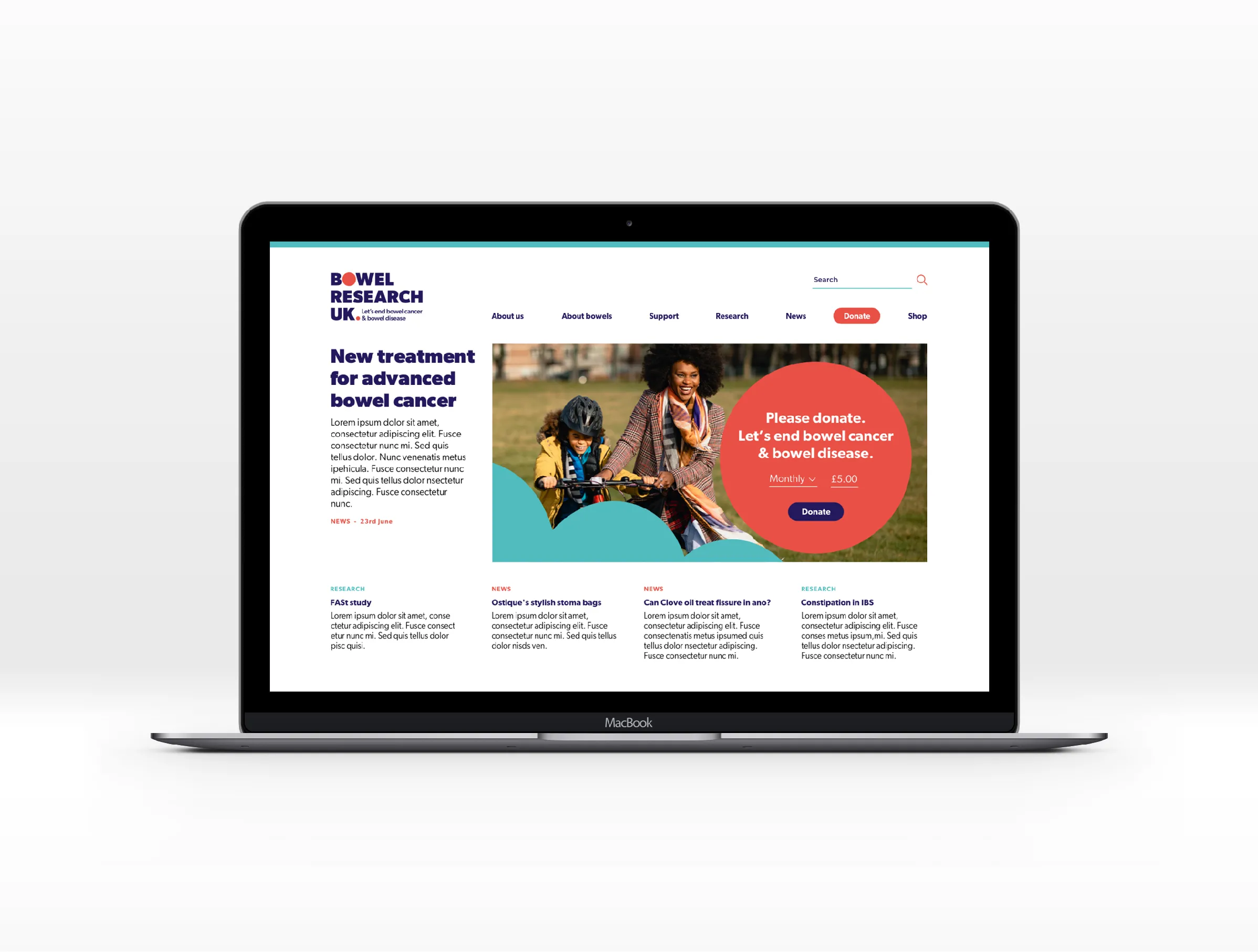 Step 2 - Advise
Brand positioning and naming
Brand positioning to highlight research USP
In a crowded market with numerous cancer and disease-based charities, it was important to differentiate the new organisation around its main USP: Research.
Bowel diseases such as Crohn's, colitis, Irritable Bowel Syndrome (IBS) and fecal incontinence affect over a million people in the UK, while bowel cancer is the second biggest cause of cancer deaths. But research into bowels is woefully underfunded compared with other health conditions.
Between them, BDRF and B&CR have already given over £9 million in grants to support academics and organisations with research into bowel cancer and bowel diseases. By leveraging the synergies of the two charities, they have ambitions to do much more.
Renaming
Choosing the right name for the charity was crucial.
'Bowel' and 'Research' were both essential 'hygiene words'. Whilst the word 'Cancer' was certainly recognised as being useful and relevant, it was moved out of the name and into the charity's new strapline – 'Let's end bowel cancer and bowel disease.' – where it was placed alongside 'Bowel Disease' to describe more accurately the scope of the new charity's research work.
Having tested several options with its key audiences, the charity became Bowel Research UK.
A brand full of warmth, empathy and humour
Although research was seen as the key differentiator, the brand needed to balance the what (clinical research) with the why (to save and improve people's lives).
Our research showed that both pre-existing brands had been perceived as rather cold and clinical, which was reflected in low awareness with the public and media. This needed to change in order to educate people about bowel conditions and attract more funding.
The newly formed Bowel Research UK needed to appeal to not just researchers, healthcare professionals and policymakers, but to patients, families and the public too. IE Brand's job was therefore to create brand messaging and a visual identity full of warmth, empathy and even a little well-placed humour, to capture both the head and the heart.
Image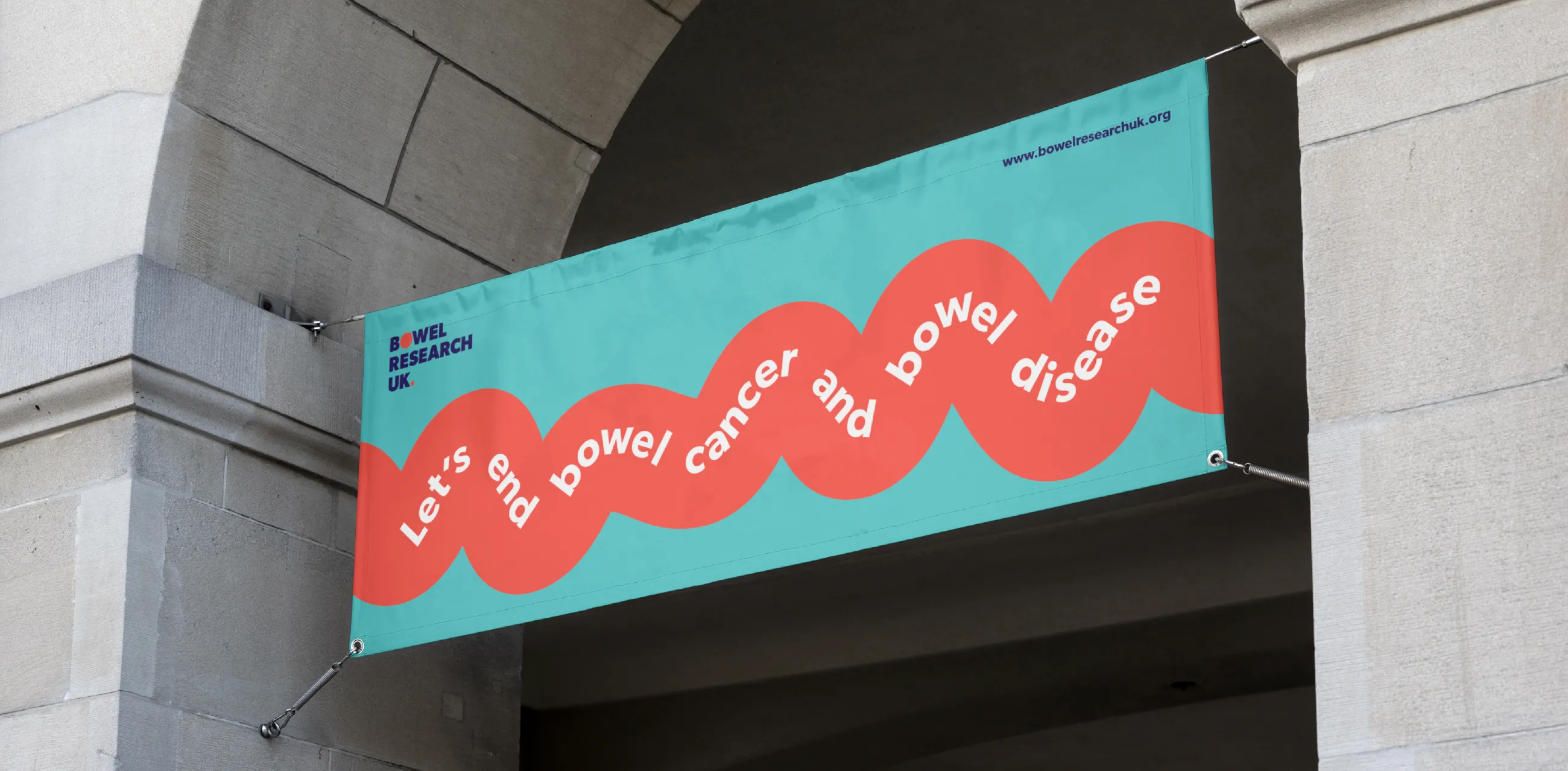 Image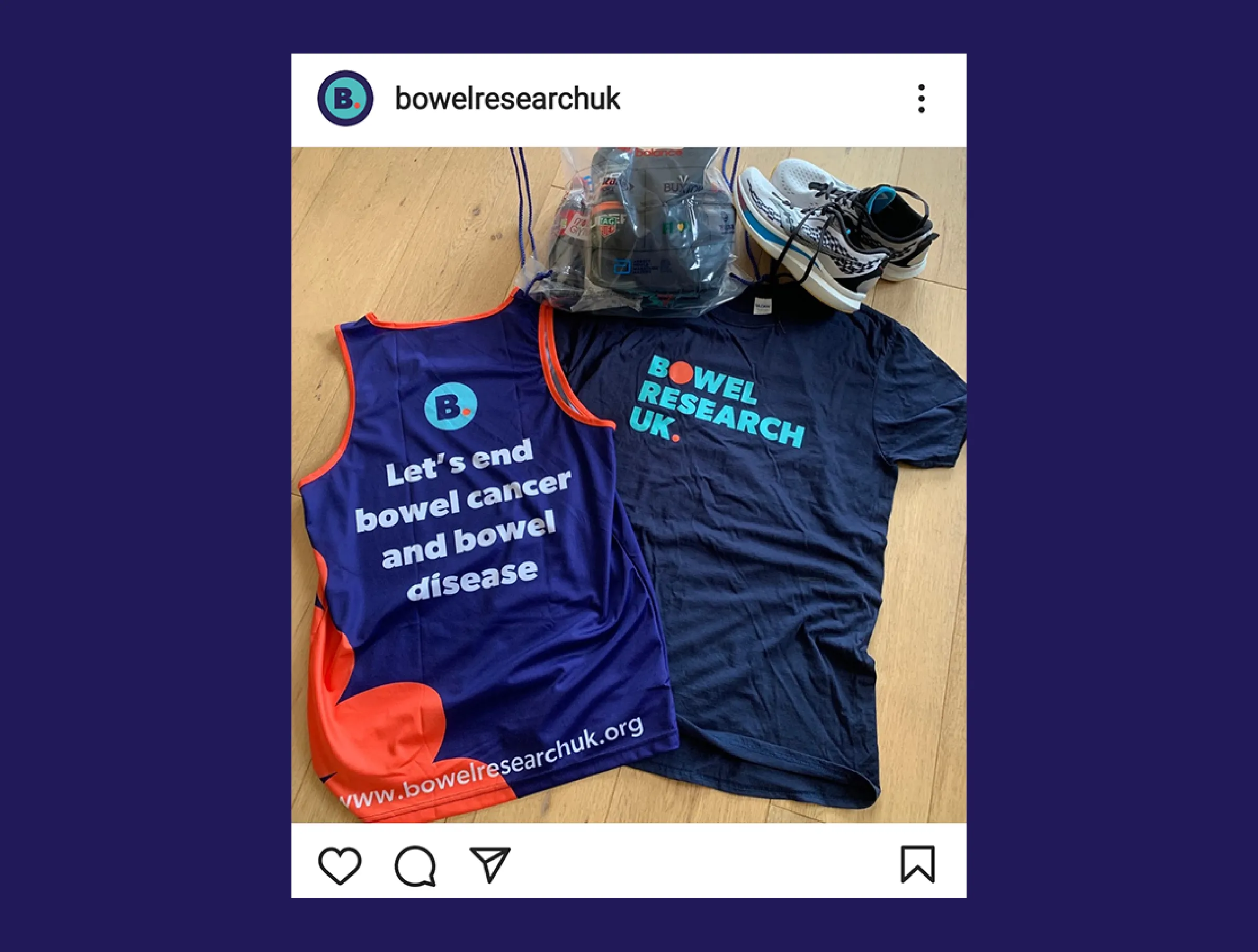 Image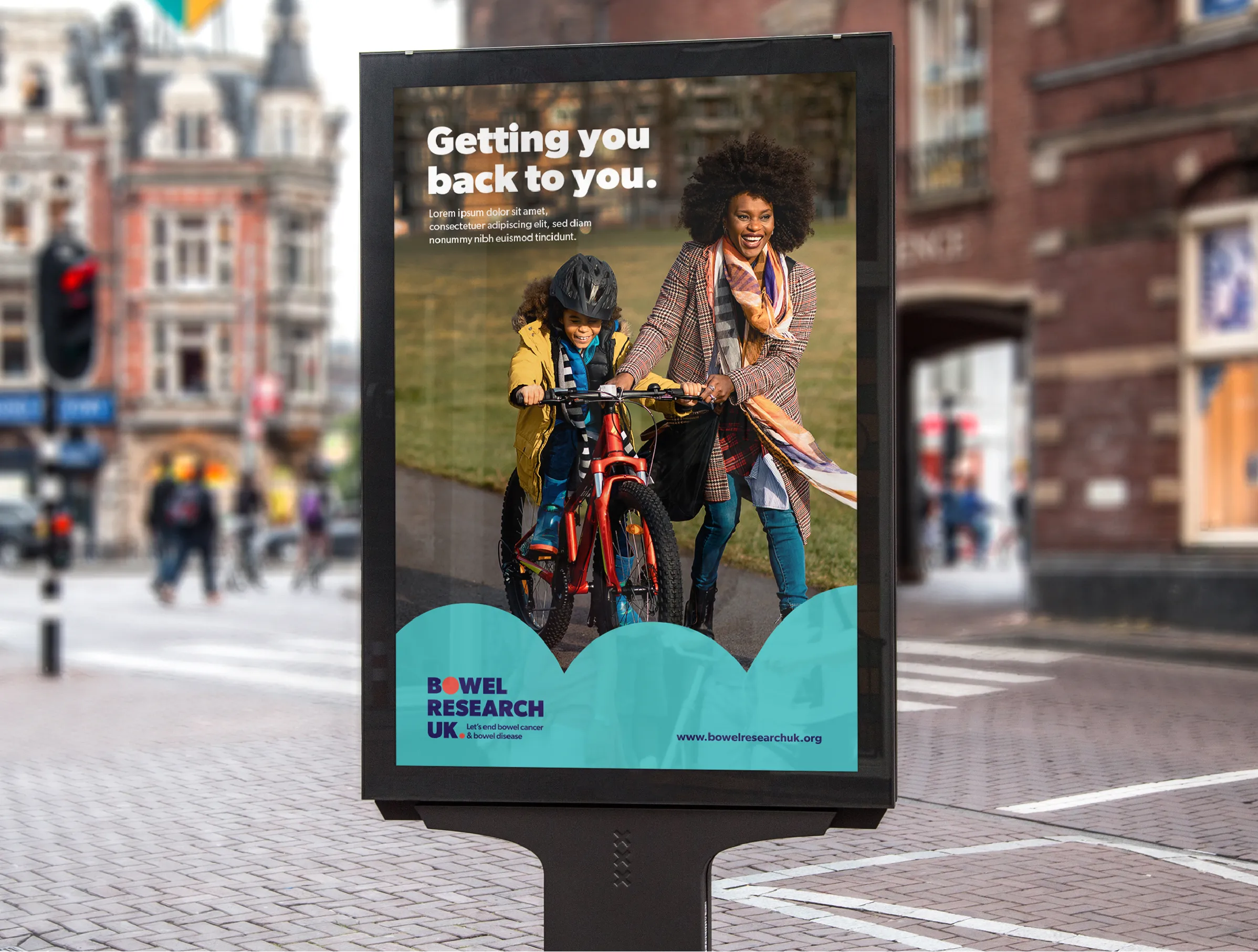 Step 3 - Deliver
Creating a bold new charity brand
With the new name and direction of travel for the brand agreed, IE Brand got to work to create Bowel Research UK's unique tone of voice, messaging and visual identity.
The new charity needed to stand apart from both its founding members, to signal a new beginning and inspire proud ownership across the whole team.
Breaking the taboo about poo
Embarrassment around bowel functions can cost lives, so we set out to create a fun visual identity that would help to break some of the taboos around bowels, bums and poo.
We designed a bold 'colon' graphic that can be used as a background for type or a holding device for supporting photography. That theme is continued with circles used throughout the visual identity, representing a cross section of the large and small intestines. These circles can be subtly animated on digital platforms, depicting peristalsis (wave-like muscle contractions) in the gut, and utilised to distinctively highlight the capital letter 'O' in headlines and the number '0' in statistics.
Meanwhile, the chosen colour palette in bright shades of indigo, turquoise and coral ensures that nothing appears too biological or 'icky'.
The brand messaging centres around an ambitious new strapline and call to arms: Let's end bowel cancer and bowel disease. The full stop in the Bowel Research UK logo also reflects this determination to reach the goal of ending these conditions.
The broader visual identity incorporates strong lifestyle photography to show a diverse range of real people with real stories – at home and enjoying normal life, not just in research and clinical settings.
Building a more influential brand
Overall, the new brand is more inclusive, conveying the scientific expertise at the heart of the charity's research funding, while also engaging with the general public, to show the part we can all play in ending bowel cancer and bowel disease. The merger and the new brand and website are the first step towards Bowel Research UK becoming a more proactive, better recognised, more influential charity.
Image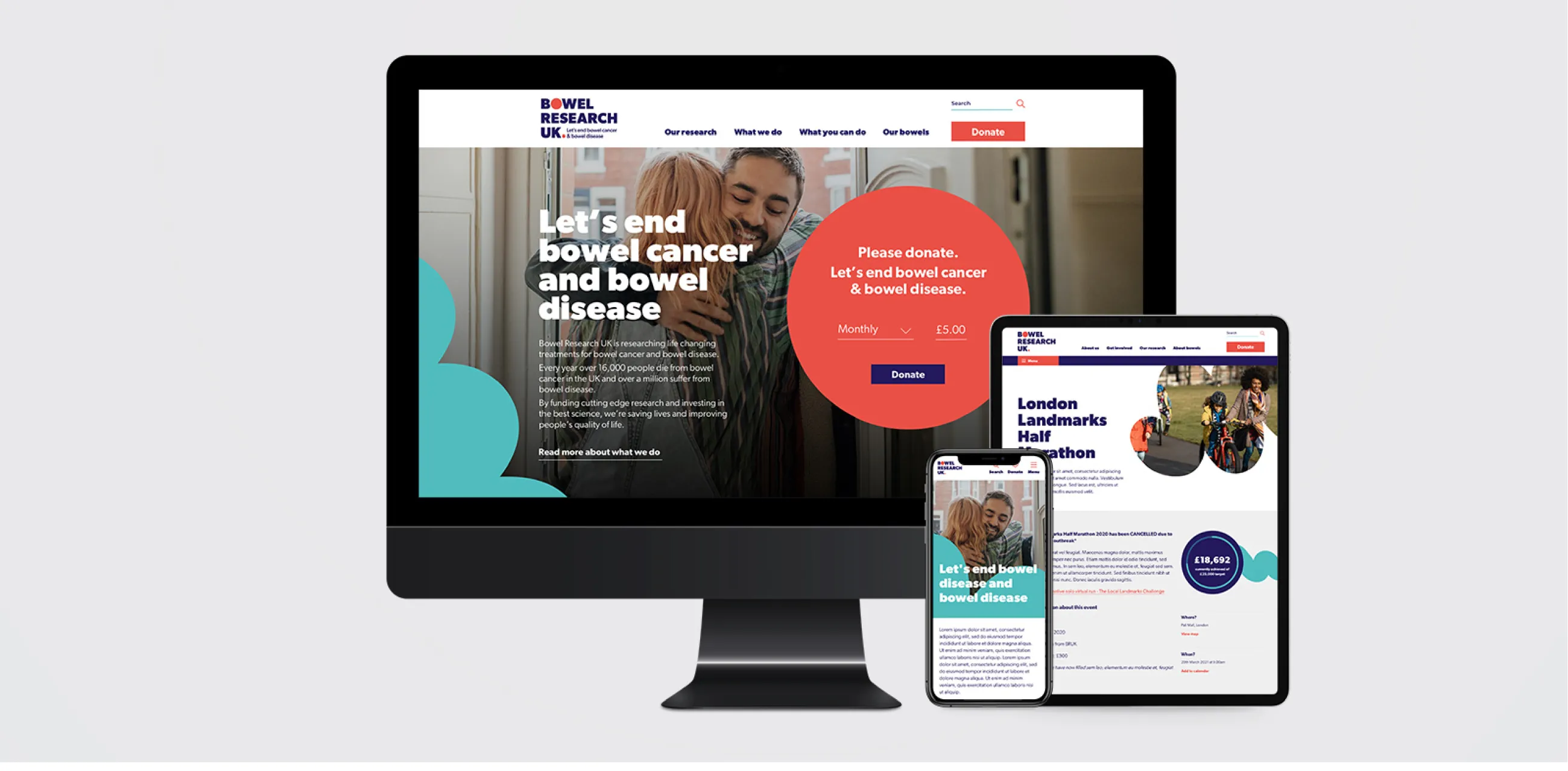 "From start to finish working with IE Brand was a constructive and positive experience. They challenged us and at times, I suspect, we challenged them! The result was that they delivered an excellent new brand for us, Bowel Research UK, together with a new website and various ancillary items, all of which we are delighted with."
Paul Reynolds, Co-Chair, Bowel Research UK
Image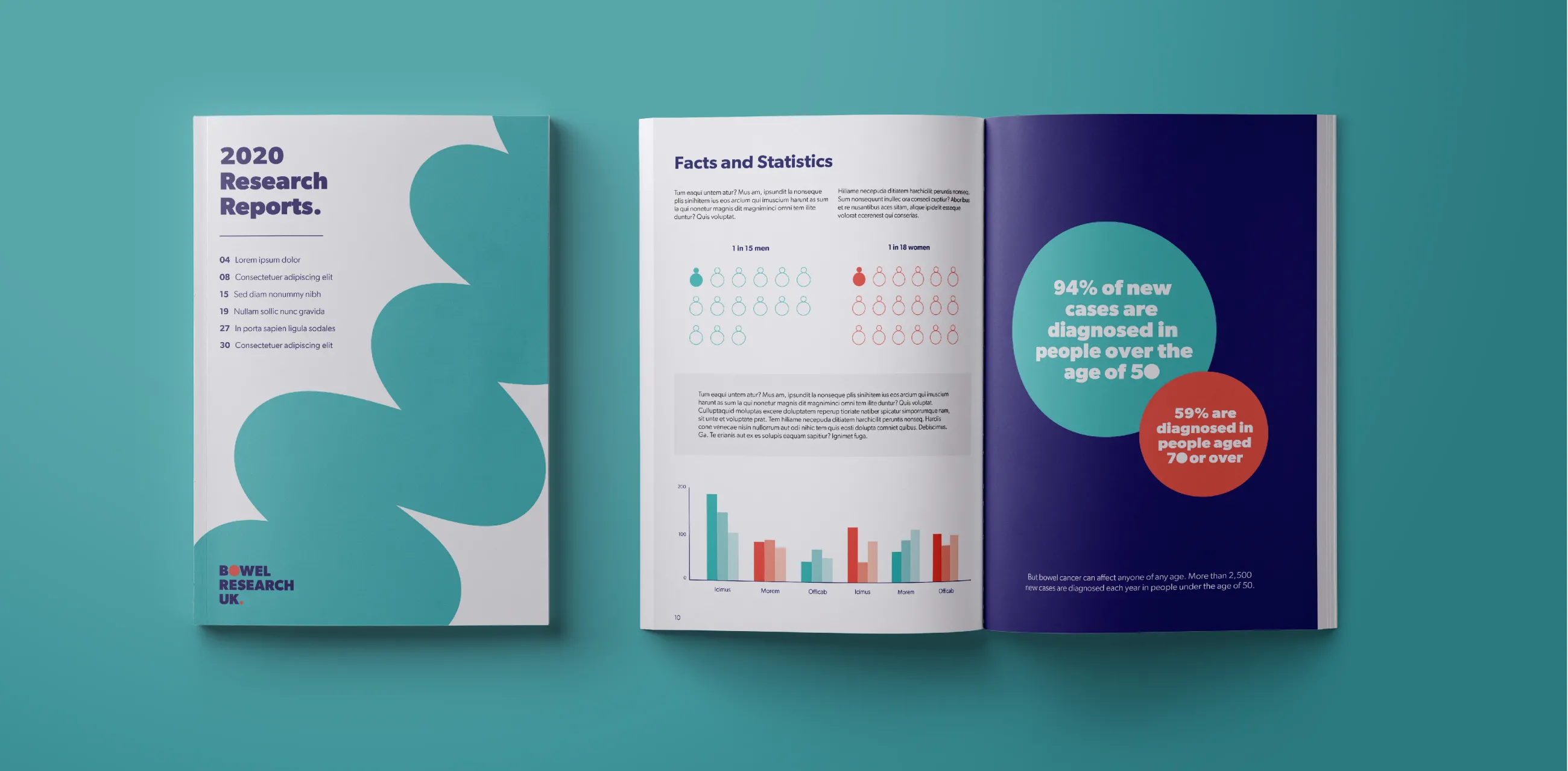 Step 4 - Support
Brand roll-out across website, social media & collateral
With the new brand messaging and visual identity agreed, IE Brand rolled this out across online and offline collateral.
Donorfy integration with WordPress site
The IE Digital team designed and delivered a new WordPress website, ready for the launch of the new charity name and brand identity.
The new site places a strong emphasis on fundraising and donations – integrating with JustGiving and the Donorfy fundraising CRM system to facilitate donor management and payment transactions through Stripe or GoCardless.
Brand guidelines, templates and other assets
We supplied Bowel Research UK with detailed brand guidelines to record best practice and enable their marketing team to police, protect and promote the new brand. Our copywriters captured the charity's beliefs, tone of voice and messaging for different audiences in an easy-to-reference matrix.
A full suite of logos and graphical assets, templates for emails and brochures, and social media assets completed the package.
2,355,000 impressions for Twitter hashtag #BRUK during the first week of launch
40+ British MPs supported the launch – top three hashtags amongst MPs on launch day were #BRUK #BowelCancer and #BowelDisease
101 million opportunities to see news of the brand in the media, including Daily Telegraph