Countryside Classroom

2
Awarded two Silver W3 Awards for outstanding user experience and outstanding education website
30
A single searchable resource combining expertise of 30 partners and 100s of contributors
5 stars
Web User Magazine reviewed the "superbly presented and highly informative" website
Industry
Charity
Education charities
Sustainability charities
Education
Educational charities
Countryside Classroom is the largest partnership of its kind, bringing together organisations committed to helping children learn about food, farming and the natural environment.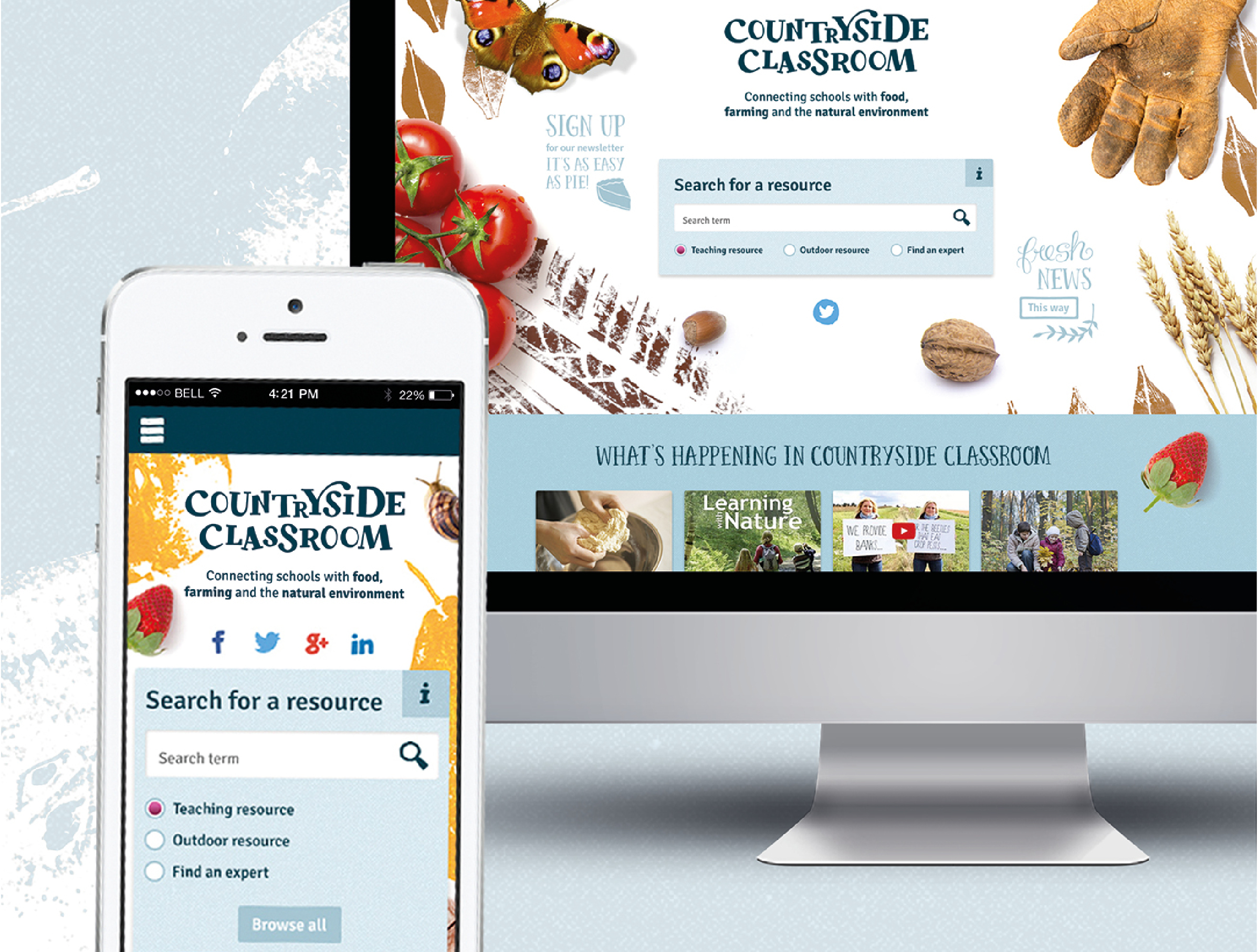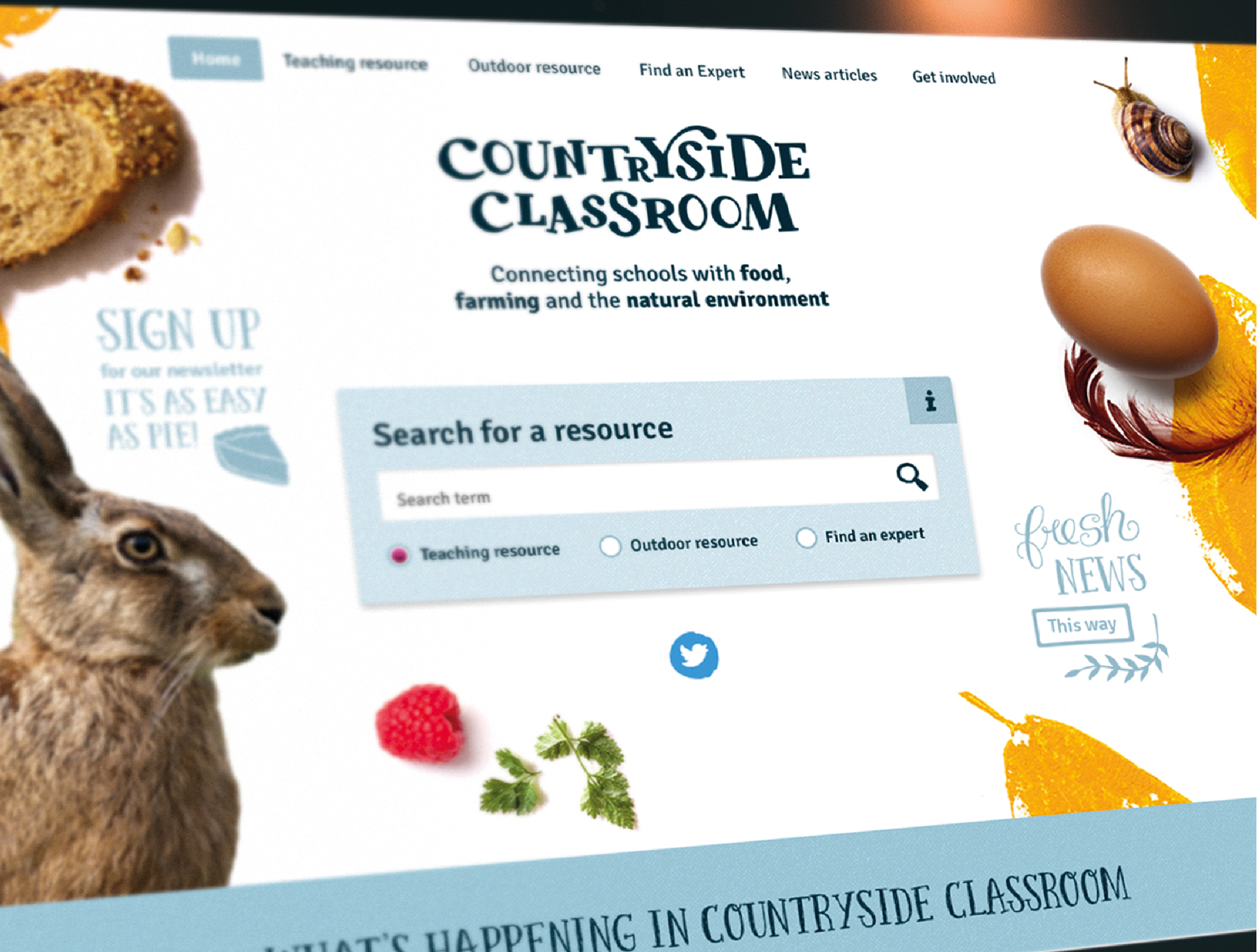 "There's an excellent, searchable database of farms, green spaces and other places to visit, which you can filter by age, theme and curriculum subject... Countryside Classroom is superbly presented and highly informative."
Before we landed
Farming and Countryside Education (FACE) had an ambition to create a single online resource to help schools incorporate food, farming and the natural environment into their teaching, supported by experiences outside the classroom. Countryside Classroom was a new concept and needed to be brought to life through a new brand and website.
The challenge we were set
IE created the beautiful new visual identity and consulted on user experience requirements, providing the build plans for development. We worked alongside FACE's development partner, involving them throughout the design and UX to ensure a smooth handover to the build team.
We developed an improved information architecture and mapped out the user journeys, wireframes and storyboards to ensure a seamless user experience.
The difference we made
The new site is future-proof and fully responsive. On mobile devices we improved the UX by keeping both the menu and filters at the top of the screen, while all images scale up to provide a beautiful experience on super-sized 4k screens. As a result the site picked up two silver W3 awards for outstanding User Experience and outstanding Education website.
By bringing together 30 partners and 100s of contributors, the site helps to bring children's learning experiences out of the classroom and connects teachers with practical outdoor activities in their local area.