Adam's

1st
The top Fine Dining Restaurant in the UK (TripAdvisor/Travellers' Choice 2016)
4th
Travellers' Choice 4th best Fine Dining Restaurant in the World (2016)
Adam's is a Michelin-starred restaurant, ranked top in the UK fine dining category by TripAdvisor and fourth in the world.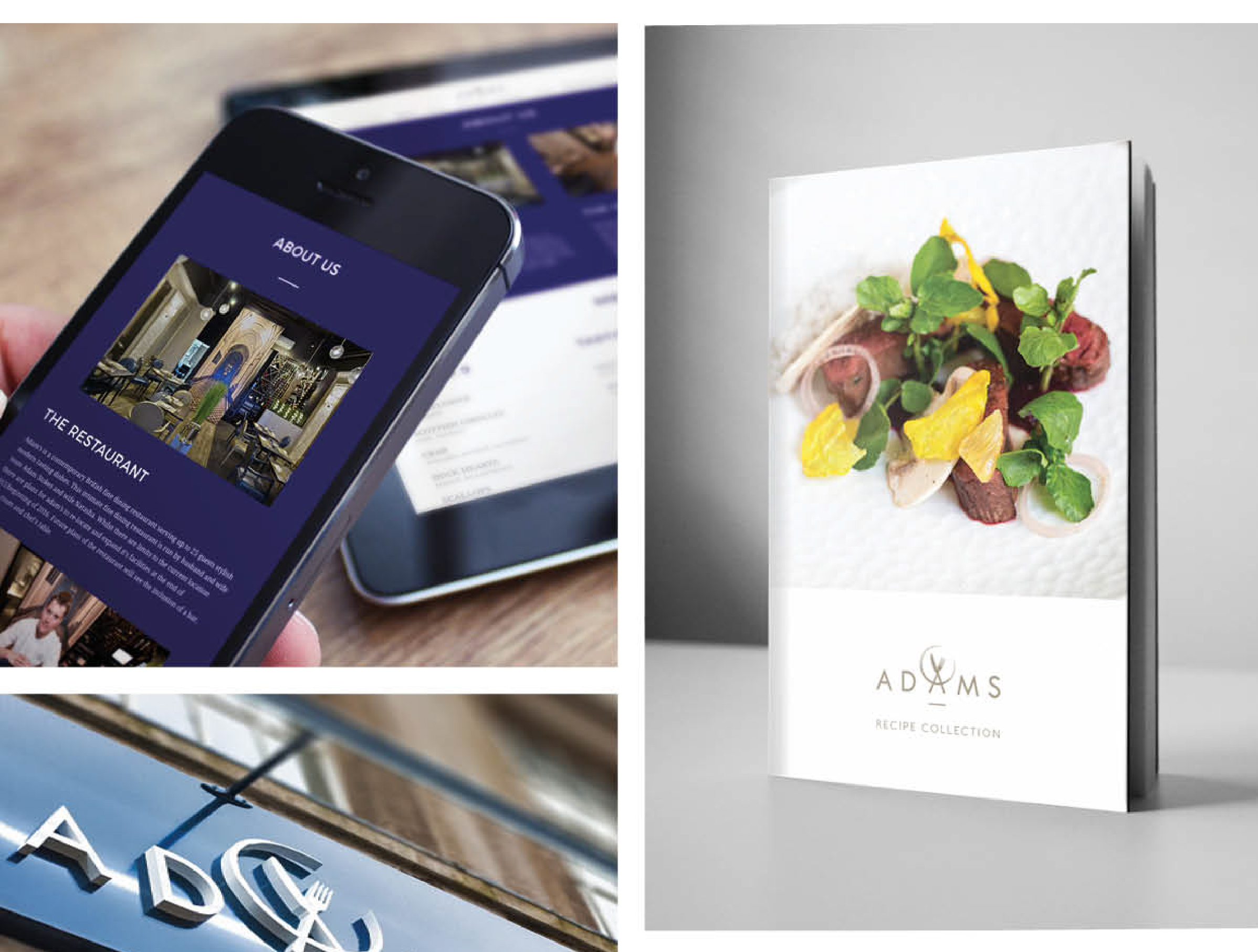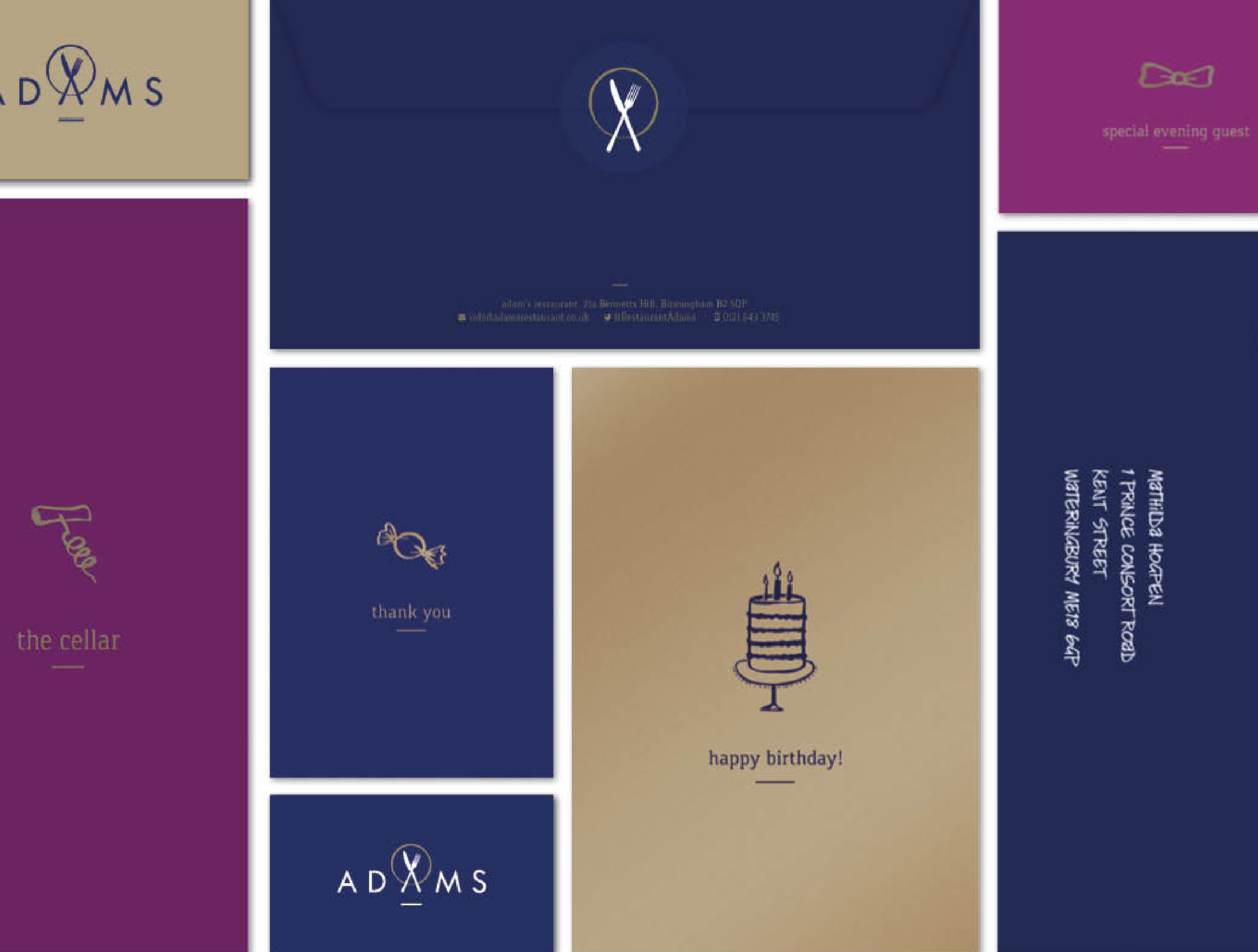 "Adam's chooses creative partners with the utmost care. We cannot thank IE Brand enough for setting their designers loose on the evolution of the Adam's brand. From the creation of an insightful brief right through to the design of our beautiful new website, we've been surprised and delighted again and again."
Adam & Natasha Stokes
Adam's Restaurant
Before we landed
Adam's original restaurant was a pop-up based in a former sandwich shop. The move to a new, six-figure, permanent premises has been two years in the planning.
The challenge we were set
IE Brand was selected to create a world-class brand capable of embodying Adam's distinctive character of relaxed, understated elegance and sophisticated modernity. The solution had to appeal to a variety of audiences, from regular fine diners and corporate clients to special occasion diners and prospective staff and – critically –it had to retain some key elements that loyal customers would recognise as the Adam's they know and love.
The difference we made
The confident new visual identity translates beautifully across print and screen, perfect for uniforms and menus, signage and website.
In full and icon-only form it inspires proud ownership from staff and communicates a global brand in a city with a thriving food scene.
Photography brings the dining experience to life, and – just as in the restaurant – the star of the show is always the food.