Charity, Other, IE News
Digital services are brand experiences! See IE at chase live
We're pleased to be gold sponsors at the charities and associations event Chase Live on 4th July, and leading a breakout session in the Digital stream.
---

---
Chase Live is the number one leadership event for the not-for-profit sector, and we're looking forward to being back as gold sponsors after a couple of years away. IE has a long history with CHASE, having led sessions and exhibited at the event a few times previously.
The event is free to attend for leaders and managers of charities, associations and other not-for-profits, so if you haven't already booked your free place, here's a few reasons why you might want to join us at The Brewery...
A whistle-stop digital case study showcase
Ed Wilkinson, IE's Digital Services Director, and David Crichton, Creative Director & Brand Consultant, will be leading a session titled "Digital services are brand experiences!"
We're describing this session as a whistle-stop case study showcase, which will explore how digital services can transcend cost-efficient delivery to become user centric, highly personalised, immersive brand experiences:
At the end of the session you'll have heard how digital interactions are increasingly personal and conversational. You'll think about digital as an extension of your brand and service experience and discover how to design user-led, accessible services.
Outside of the breakout session, we'd love to talk to you about the brand and digital challenges you're facing, and draw on our 25 years of experience in the not-for-profit sector to answer your questions.
Keynotes from Alastair Campbell & Esther Rantzen
IE's session is just one of over 40 educational sessions on offer to delegates, each addressing the conference themes of culture, digital, innovation and leadership.
Keynote sessions include Alastair Campbell, Tony Blair's former spokesman and a keen advocate for mental health causes, discussing how associations and charities can influence government and the media. Dame Esther Rantzen DBE will also be talking about how she founded the hugely successful charity, Childline, the helpline for children in trouble or danger.
There's a fantastic programme of keynote speeches, TED-style talks, lighting talks, roundtables and an exhibition with over 40 suppliers – including IE on stand 22.
Additional sessions include representatives from The Charity Commission, the Association of International Certified Professional Accountants (AICPA), Turning Point, Macmillan and NHS Providers, and the conference will be chaired by Emily Oldknow of Unison.
And the day ends with a superb garden party for an opportunity to network with your peers.
When, where, who, how?
We've told you why you'd want to be at chase, so here's the rest of the info you need:
When: 4th July 2019, 8.15am - 5.15pm (with garden party until 9.00pm).
Where: The Brewery, 52 Chiswell Street, London, EC1Y 4SD.
Who: Look out for (L-R) Ed Wilkinson, David Crichton and me (Denise Atkins) throughout the day. We'll mostly be in the exhibition area, on stand 22.
How: To book your FREE place, visit www.chase.live.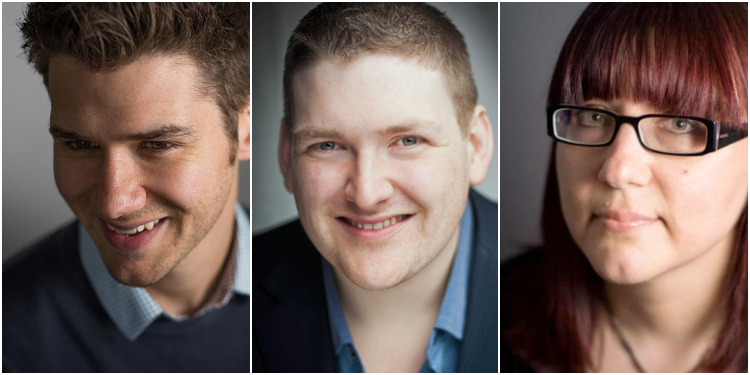 Digital services are brand experiences!
Hear Ed and Dave at 11.20am in the King George Room.
Look forward to seeing you there!